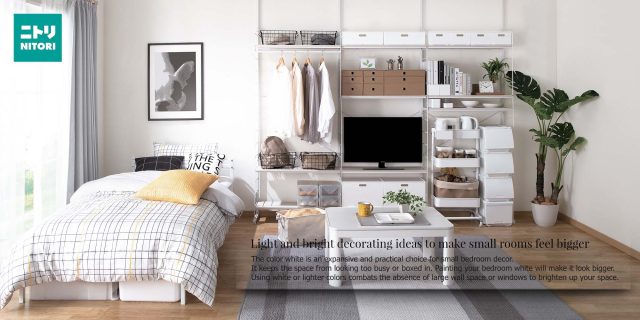 With Mother's Day just around the corner, Nitori is the place to go for the perfect present for the ladies in your life! Designed with functionality and style in mind, here are some of our top picks for a thoughtful gift that would be sure to put a smile on any mothers' face:
For Her Relaxation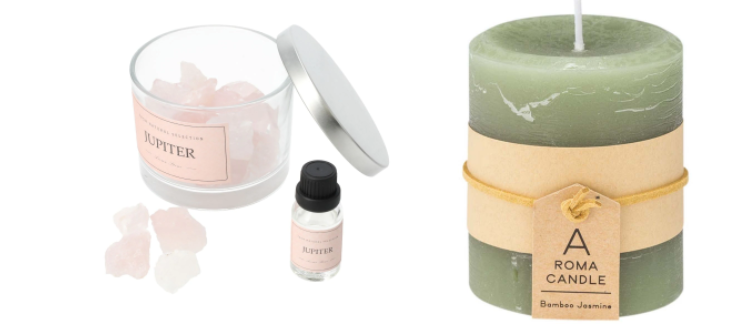 (From Left to Right) Stone Diffuser MS.S200408JU (S$34.90), Candle 7080 GR Bamboo Jasmine (S$7.90)
Every mom deserves a moment of relaxation and a candlelit night in. Treat your mum to a relaxing evening and unwind this Mother's Day with Nitori's Stone Diffuser and Aroma Candles. Available in a variety of scents, you can be assured to find a scent that would transform the room into a relaxing spa to kick off a refreshing and luxurious evening just for her.
For Her Bedroom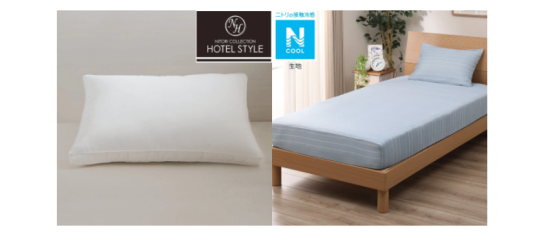 (From Left to Right) Hotel Style Pillow (S$29.90 – S$79.90), N-Cool Fitted Sheet (S$26.90 – S$69.90)
Designed for the utmost comfort in mind, the Nitori Hotel Style Pillow would be perfect to elevate her everyday slumber to that of a first-class hotel. Made with ultra-soft fabric and specially processed microfiber filling, these pillows are sure to provide firm yet comfortable support from head to neck. Round off her sleep experience with Nitori's N-Cool Fitted Sheet that is smooth and cool to the touch – uniquely made with three varying degrees of coolness to choose from to combat the hot and humid climate in Singapore.
For Her Vanity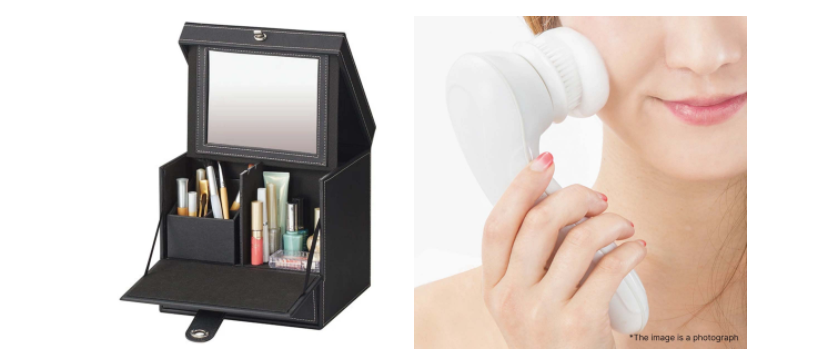 (From Left to Right) Cosmetic Box Divinos BK (S$79.90), Electric Face Brush Cleaner WH AS-1039A (S$29.90)
Surprise her with a stylish yet functional add-on to her vanity with Nitori's Cosmetic Box Divinos and Cosmetics Mirror. Made to store a wide range of products from makeup to bottles, the Cosmetic Box Divinos would be the go to gift for the beauty junkie mom. Pair it with Nitori's Electric Face Brush Cleaner – the perfect facial treat after a long day. Featuring a soft face brush made with antibacterial material, this cleansing brush would not only provide a deep cleanse for the skin but also remain clean for multiple uses!
For Her Tableware Needs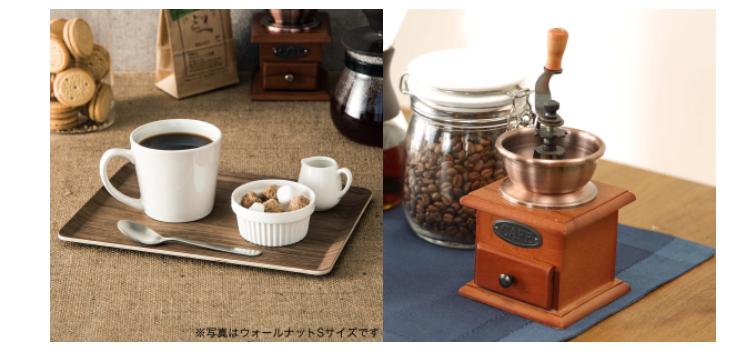 (From Left to Right) Non-Slip Surface Tray (S$15.90 – S$29.90); Ceramic Coffee Mill SC-0202 (S$23.90)
Start her day off with a fuss free breakfast in bed experience! Unlike regular serving trays, the Non-Slip Surface Tray is coated with a special urethane coating on the surface to create a non-slip effect – preventing any accidental spills. Available in a variety of sizes and shapes, you can serve up the big breakfast to her with peace of mind. Top off the experience with aromatic coffee, freshly grounded in Nitori's Ceramic Coffee mill. With three different adjustments for coarse, medium and fine grounds, this would be perfect for a pick-me-up brew every morning!
For Her Decor Needs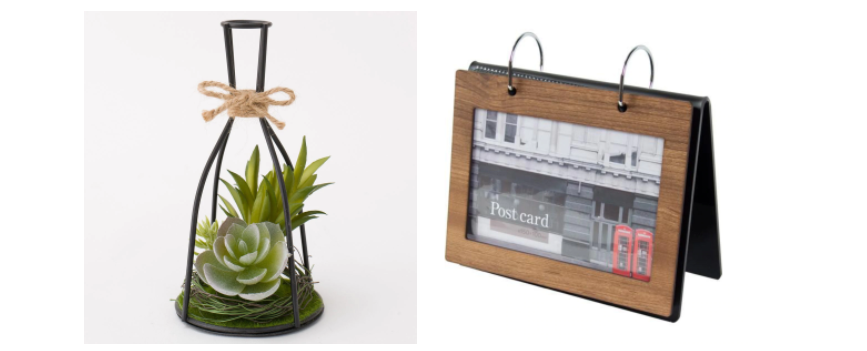 (From Left to Right) Succulent in Bottole Stand (S$15.90); Stand Photo Album Length BR 18P (S$19.90)
Did you know – Succulents are known as a symbol of selfless love? Gifting your mom a Succulent decor piece would be a perfect way to show your unconditional love to her! Top it off with a personalised heartfelt gift this Mother's Day with the Stand Photo Album that is able to hold up to 36 postcard-size photos – Perfect as a decor piece in your home!
With an extensive collection of products for you to choose from, you can be assured to find the perfect gift that your mom would love! Be sure to visit Nitori at COURTS Nojima The Heeren at Level 4 or their website for more!