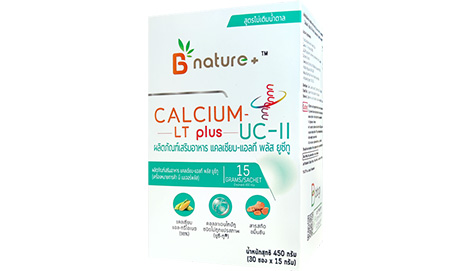 BBGI Public Company Limited (BBGI) has launched a new rheumatic care product under the brand B Nature Plus (B Nature+). The new Calcium-LT Plus UC-II contains Calcium L-Threonate, an innovative calcium extracted from corn and has better absorption compared to commercially available calcium carbonate.
The dietary supplement contains UC-II or type two collagen imported from the US as well as turmeric that acts to reduce inflammation and swelling from joints.
With Thailand being one of the fastest-ageing countries in the world, Calcium-LT Plus UC-II will be in a good position to meet the needs of the aging society.
BBGI has food supplement products ASTA-IMMU and "ASTA-ViS" under the B Nature Plus.