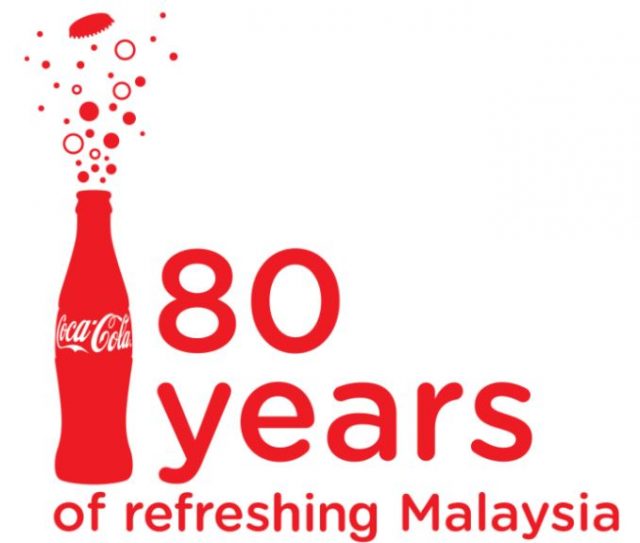 Coca-Cola Bottlers (Malaysia) Sdn Bhd celebrated Coca-Cola's 80 years of presence in Malaysia with an open house at its Nilai factory on 25 August 2016. The author was invited as well.
To acquire additional land to grow output
On Thursday, the company announced plans to "acquire additional land [10 acres] to accommodate further warehousing and production capacity to complement its existing manufacturing facility."
The existing plant is a "halal hub for the Malaysia, Singapore and Brunei markets, while producing specialty products for some other ASEAN markets."
Focus on healthier drinks
The company is focusing on lower sugar, lower calorie drinks and drinks in smaller sizes for portion control for Malaysian consumers.
"We will continue to innovate our beverage portfolio and serving sizes, including smaller packs, to provide more choices for our consumers," said Coca-Cola Bottling Investment Group for Singapore-Malaysia-Brunei chief executive officer Stephen James Lusk.
Lusk highlighted the fact that the zero-calorie Coke Zero, launched in Malaysia in 2015, has done "phenomenally well" and Coca-Cola is the "first company to move into the zero-calorie beverages".
The latest Heaven & Earth Ayataka zero sugar green tea and the existing carbonated soft drinks in small pack sizes eg 390ml are evidence of Coca-Cola moving towards the healthier direction.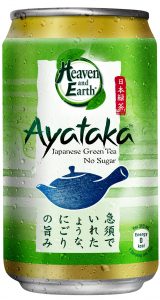 Widening product range
Coca-Cola has plans to be in a "much wider range," said Antonio Del Rosario, Coca-Cola general manager for Singapore, Malaysia, Brunei, Vietnam, Cambodia and Myanmar.
When asked by the author about any future plans to introduce the popular Schweppes +C Lightly Sparkling Lemon Flavoured Soda, the company did not rule out the possibility. Schweppes +C is already in Hong Kong, China, Thailand, Taiwan and several other countries.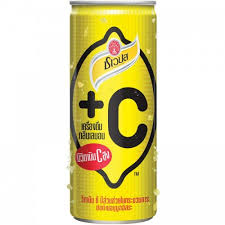 When it comes to entering the coffee category, the reply given suggested it is now not the right time to move into the RTD coffee segment.
Why switch to slim can?
Competitor F&N, which produces the highly popular 100 Plus isotonic drink, changed its cans into slimmer version before Coca-Cola did with its beverages. Now most of the Coca-Cola range of products are sold in slim can. The reason for embracing the slim can is due to consumer preference. According to Antonio Del Rosario, "there is a preference actually for a slimmer can that the Malaysian consumers have told us they like."
F&N said previously it could save cost by using slim can. Coca-Cola, on the other hand, clarified the switch to slim can is "driven by consumer" and "not driven by cost," said Lusk. He also added that the slim can is"attractive" and would "stimulate growth" and that most beverage companies are switching to slimmer cans.
In China, Coca-Cola actually promoted its slim can as modern and stylish.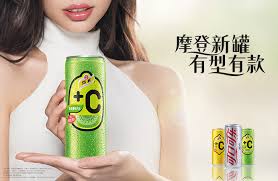 Going back in time – 80 years in Malaysia
Here are few old pictures of Coca-Cola in Malaysia courtesy of Coca-Cola Bottlers (Malaysia) Sdn Bhd.
A picture taken in 1960 showing the Coca-Cola truck that travelled to kampung (villages) and small towns to show films.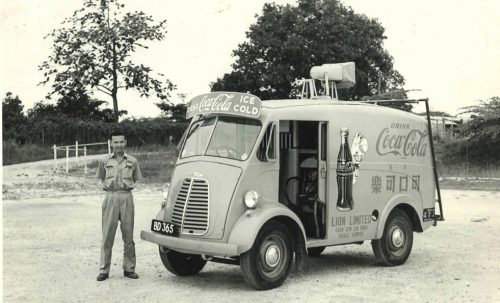 A Coca-Cola truck in front of the historic Sultan Abdul Samad building.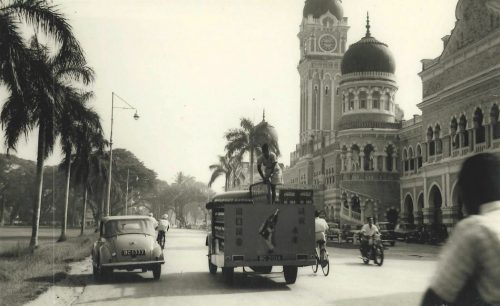 A Coke plant visit in 1956.