Most of the time, companies take for granted for not highlighting the source of the ingredients. Here, we have few examples of packaged food and bakery operators in China highlighting the use of high quality butter.
New Zealand butter
New Zealand butter comes with a stamp of quality in the minds of Chinese consumers. This comes as New Zealand is the key source of butter import into the country, accounting for at least 85% of total butter import volume in 2016. Image below was taken from CLAL.IT.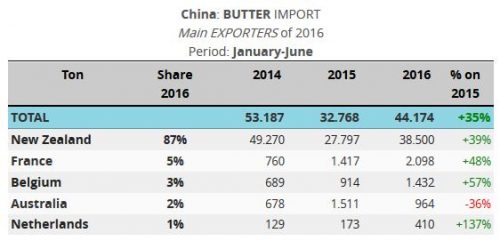 The packaging of Glico Q Grace comes with the 'pure New Zealand butter' claim.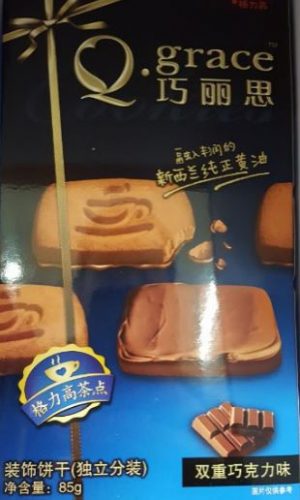 French butter – Isigny Ste Mere
Lilian Bakery in China said all its new cakes are made using French butter Isigny Ste Mere with a fat content of 35.1%. The butter features the AoC (Appellation d'origine contrôlée) stamp of approval or protected designation of origin. France accounted for 5% of China's butter import volume in the first half of 2016.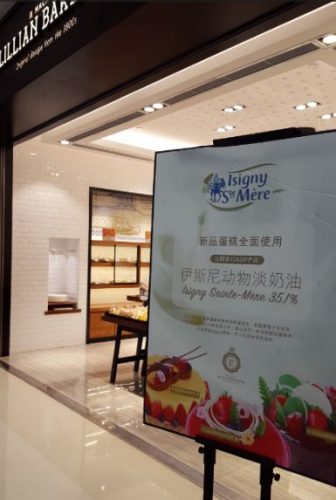 Panami Matcha Cookies
Some products do not have the provenance claim. Here we have an example of a matcha cookies by Panami claiming the cookies are made using 100% imported butter.
The key takeaway is Chinese consumer sensitivity toward food safety provides food manufacturers with an opportunity to highlight the source of their ingredients. Transparency works and the claim works better if the country of origin is named.