Tyson Foods Thailand has recently launched First Pride Thai Taste plant-based meat range in Thailand. We have seen how Tyson Foods has localised its plant-based offering for the Malaysian market. The company is doing the same with the Thai market with plant-based meat convenient foods that are heat to serve.
First Pride Thai Taste targets flexitarians who adopt a dietary practice of eating less meat and more plant-based foods. Plant-based foods in a familiar format as meat-based foods such as meat ball or nugget but made with plant-based ingredients are more likely to appeal to consumers especially flexitarians looking to switch to a plant-based diet.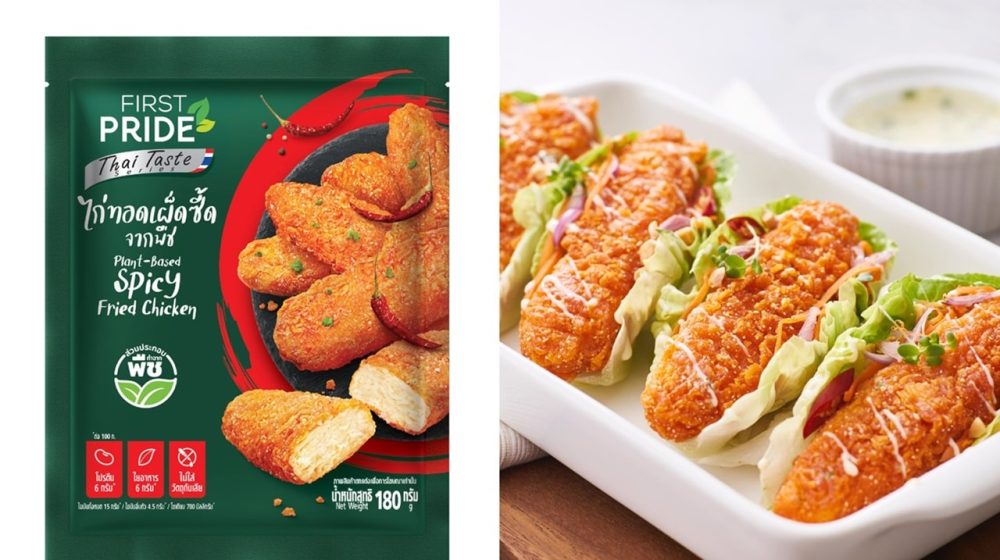 First Pride Thai Taste is available in four variants – Spicy Fried Chicen, Fried Larb Balls, Original Style Fried Chicken and Mini Thai Spicy Patties with Lava Sauce.