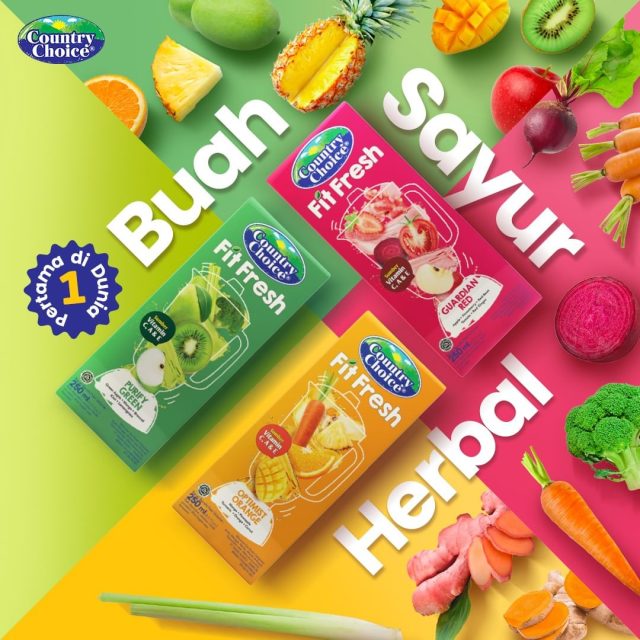 Indonesia's Sinar Sosro launched Country Fresh Fit Fresh in early 2022. Country Fresh Fit Fresh is a unique fruit juice that contains the combination of juices and herbal ingredients such as turmeric, lemongrass and red ginger.
Country Fresh Fit Fresh is available in three variants:
Guardian Red Drink is made with apple, strawberry, red beet, tomato and red ginger
Purify Green Drink consists of green apple, mango, broccoli, kiwi and lemongrass
Optimist Orange Drink comprises mango, pineapple, orange, carrot and turmeric
All three juices are a source of vitamin A, C and E. Combining juices with herbal ingredients does help to make the drink more palatable to consume.