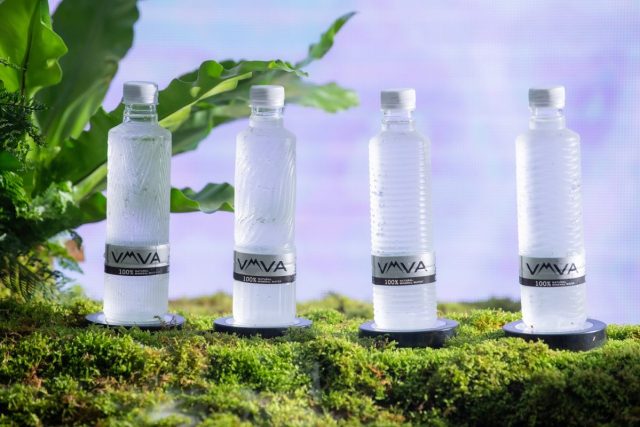 Tuesday 31 May 2022 – When speaking of mineral water, apart from offering a refreshing taste different from plain water, the quality and mineral benefits are further enhanced if the mineral water is sourced from lush origins. Likewise, VAVA premium mineral water brand has officially launched with an exclusive packaging design, fully enriching the benefits from nature into each bottle so that consumers can drink in the purity from the abundant rainforests of "Khao Yai" UNESCO World Heritage site. Even more extraordinary is that the water is sourced from volcanic layers formed through hundreds of million years, ensuring that it is packed with precious minerals. The water is then manufactured using environmentally-friendly processes under the concept of "FROM NATURE FOR NATURE". VAVA mineral water thus represents 100% cleanness and purity, ready to give back and provide balance to nature through revitalizing each person's life.
The creation of balance and elevation of life experiences according to individual lifestyles with VAVA mineral water can be reflected through the views of 4 celebrity guests from various industries who shared their perspectives on the importance of mineral water, such as how the functional benefits of mineral water complement good health, how the quality mineral water enhances the flavor of alcoholic and coffee beverages, and how the art motif on the VAVA bottles succeed in profoundly conveying the stories imparted by nature.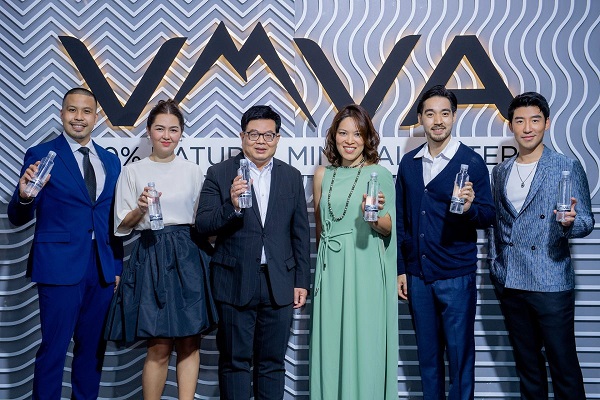 TV drama producer, MC, actress, and Youtube travel and cooking personality Ms. Ja-Yossinee Nanakorn reveals, "My lifestyle revolves around various roles, be it as a TV drama producer, MC, or Youtuber, so whenever I have free time, I enjoy cooking. I believe that creating balance in life, whether it is with work, hobbies, or taking care of family, is important as it enhances our happiness. Choosing what is best for our bodies is also important, and especially as water is such an essential component of our bodies, it is necessary to replenish it well. I usually like to drink mineral water, as it contains various minerals vital to us, such as potassium which helps eliminate wastes, chloride which helps maintain the proper balance of body fluids, and calcium, which supplements bone health. As VAVA is sourced from 100% natural origins, we can be assured of receiving the full benefits of minerals."
Mr. Fan-Akarin Siwapornpitak, a barista with expert knowledge about coffee, explains the relationship between mineral water and coffee brewing that "When it comes to brewing coffee, not only is it important to select the coffee beans, but also the water, which must be clear, clean, and pure. Water is the solvent which extracts the aroma and flavor of coffee from the beans, maintaining the coffee's quality, and hence we must choose the best water for each cup. VAVA is a very good option, as it has a neutral pH level of between 7.4-7.8, which will not distort the coffee taste, but rather enhance the flavor."
Mr. Niks Anuman-Rajadhon, owner of the Teens of Thailand cocktail bar and an expert bartender, added that "When it comes to cocktails, the most important thing is choosing the ingredients that will constitute each type of cocktail. Similar to coffee brewing, ingredients affect the taste and texture of the cocktail, be it alcohol, aromatic herbs, fruits, and the important thing which many people may not think of, the quality of mineral water used to make ice, which helps extract the distinct aroma and taste of alcohols like whiskey, rum, or gin, definitely enhancing the balance and smoothness more than plain water. Thus, choosing mineral water sourced from natural origins like VAVA will help elevate the flavor and depth of nature, a sensation that I hope everyone can experience by themselves."
Celebrity hotshot Mr. Kit-Kanachai Bencharongkul, heir to the MOCA Bangkok contemporary museum and renowned photographer, shared his views on the art and design of VAVA mineral water bottle that "It is in art's nature that humans draw inspiration from the natural environment surrounding us to create each piece of artwork. The four designs of VAVA mineral water draw upon the distinctiveness of the four elements of earth, water, wind, and fire, which inspires this precious art design. Not only does the motif epitomize the convergence with nature through the movements of the four elements, it also blends well with a unique contemporary design, and has been recognized through winning awards at two world-class design competitions. Apart from the honors, I believe that whoever comes across the VAVA mineral water bottle on shelves would want to make a purchase and bring it back home to decorate their refrigerator without hesitation."
"Each bottle of VAVA mineral water brand thus represents the cleanliness and purity that offers each consumer the benefits from 100% natural water resources. Furthermore, we are determined to make VAVA the first mineral water brand in Thailand with carbon neutrality by 2023, reaffirming the concept of "FROM NATURE FOR NATURE", providing goodness and vitality to VAVA consumers along with sustainably caring for the environment", concludes Ms. Kannika Vongkusolkit, Chief Executive Officer of VAVA Brand.
All four designs of VAVA mineral water are 450 ml. and priced at 25 baht. Available for order today at:
LINE : VAVA Mineral Water
FB : VAVA Premium Mineral Water
Instagram : @vava.mineralwater
Supermarkets : will be available soon