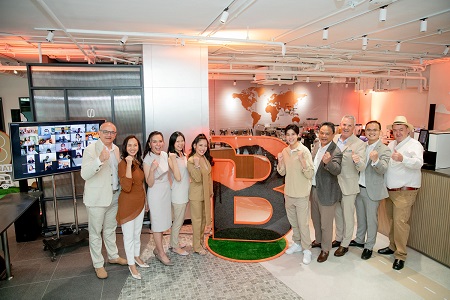 Revamped Ratchada outlet embraces "Next B Journey" as its core concept
10 June 2022 – Boncafe (Thailand) Co., Ltd. Chief Executive Officer Usapun Inteevorawong recently presided over the launch of the newly renovated "Boncafe Flaship Store" under the concept "Next B Journey". He was joined by Pascal Héritier; Chief Operating Officer, Massimo Zanetti Beverage, Joe Mohan; Group CEO ASEAN & MENA, Boncafe International Pte Ltd., , and Lalana Kongtoranin, the first coffee brand presenter.
The revamped showroom highlights "Operational Excellence" standard sales and services. At Boncafe flagship store, coffee enthusiasts have opportunities to assimilate knowledge and exchange tips on coffee shop operations courtesy of the Boncafe Academy, a learning and training centre that offers entrepreneurs key coffee making classes.
At the opening, Craze Cafe Specialty Bar was announced as the pioneering model for Specialty Bar Cafés, a concept that has become increasingly popular in Thailand. Craze Cafe Specialty Bar offers coffee lovers freshly brewed coffees of single origin brands from over 10 farms. The range includes the rare and limited "Yellow Dry 336 Live Specialty Farm", ranked 6th in the Green Bean Awards in the Honey Process category of the Thai Specialty Coffee Awards 2021. Craze Cafe Specialty Bar will open soon.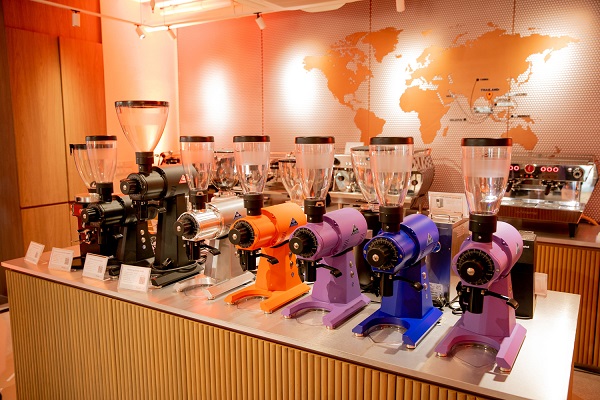 "Boncafe first shared its 4B strategy with the public two years ago," comments Usapun Inteevorawong, Chief Officer Executive, Boncafe (Thailand). "Be Closer is one of our ways of reaching our customers. The opening of the flagship store emphatically testifies to our endeavour and readiness. We would like the Flagship Store to be a space for coffee lovers to enjoy their favourite brews at pocket-friendly prices every day. Small and medium size enterprise operators have the chance to experience a workable coffee model and learn more by immersing in Craze Cafe Specialty Bar featuring Slow Bar and Speed Bar. It's all part of giving customers hands on experiences."
Surprises are upcoming at Boncafe Thailand Fanpage. Visit Boncafe now at Muangthai Patara Building, G Floor, Bangkok from Monday – Sunday during 09.00 – 18.00 hours except pubilc holidays. For more information please call 02 693 2570 ext. 332-334