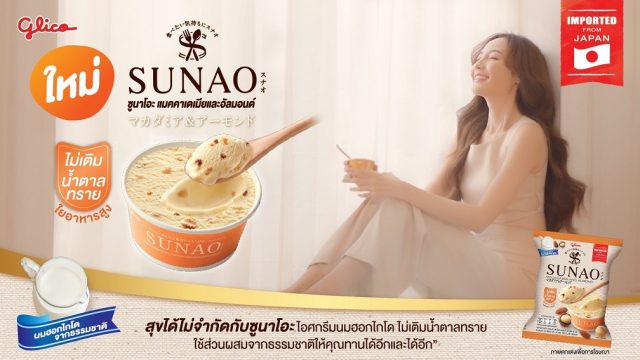 Thai Glico has lanched the new brand 'SUNAO' ice cream in Thailand, marking the first ever launch of SUNAO outside of Japan, according to the company's press release. The ice cream in a cup format is free from added sucrose.
"SUNAO is made from aromatic Macadamia nuts and Almonds and contains dietary fibre with no sucrose added. It also uses Hokkaido milk, which adds a rich milky taste thanks to Glico's extensive knowledge and experiences."
SUNAO ice cream was launched in Japan in February 2017. Since its success, SUNAO brand is now available in various categories such as biscuits, risotto and pasta.
SUNAO will be exclusively available at 7-Eleven stores in Greater Bangkok, Thailand.