KyoChon Malaysia has partnered with local plant-based meat provider Phuture to launch Future Spicy Nuggets (100% plant-based).
Grab the ala carte at only RM12,90 or if you'd like some Potato Wedges side and a drink, you can enjoy the combo at only RM18.90! Every order comes with 2 EXTRA pieces of nuggets.
KyoChon's meat free menu items are strictly not vegetarian or vegan as they use the same oil to cook their chickens.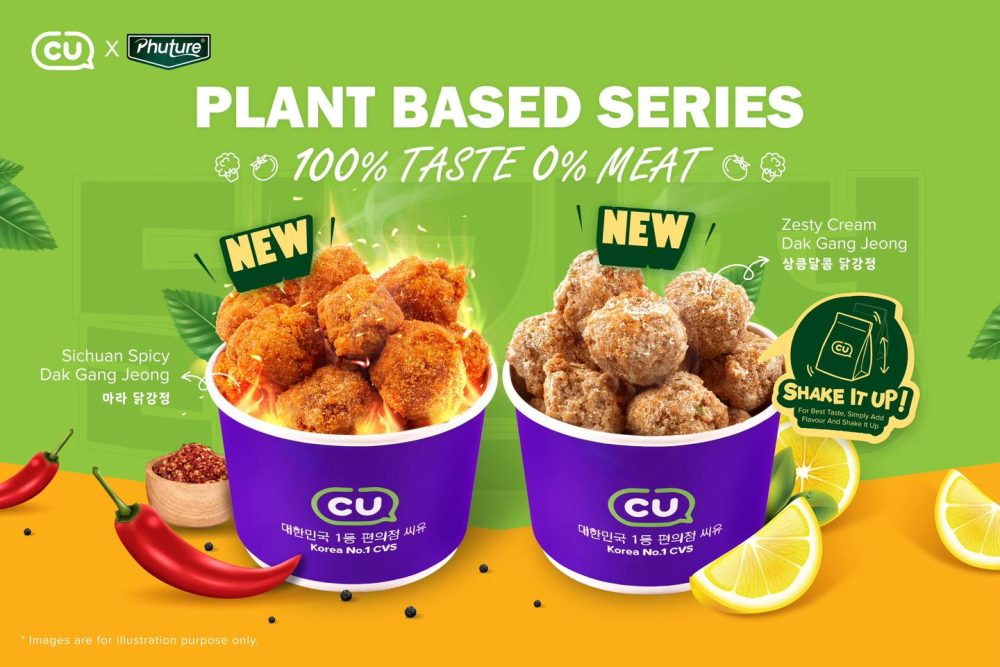 Phuture has just collaborated with the CU convenience store chain in Malaysia to launch its own plant-based Dak Gang Jeong series in 2 flavours – Sichuan Spicy Dak Gang Jeong and Zesty Cream Dak Gang Jeong.