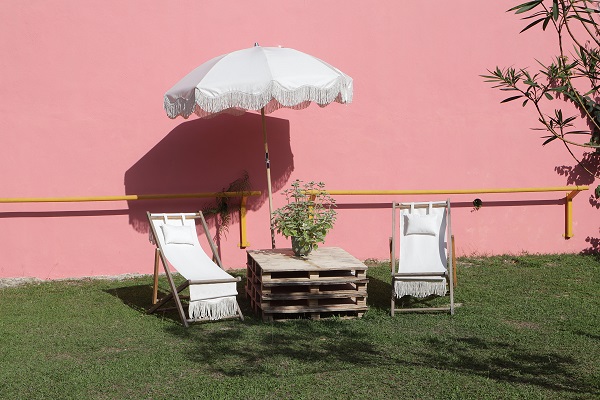 A Slice Of Bliss That Gifts You A Change Of Pace
KUALA LUMPUR, July 7, 2022 – There is a new crib in town! With a bold design and a playful attitude, Bungalow18 by Frankitas introduces itself as a multi-concept space featuring a multi-label boutique, fitness classes, manicure and pedicure services, workshops, as well as a pop-up café and bespoke private events space within the aspirational district of Damansara Heights in Kuala Lumpur, Malaysia. This passionate creation is helmed by Francisca Turner Shaik (best known as Franki) of Frankitas in partnership with Gayathri Subramaniam (best known as Gaya) from Just Gaya's. Franki and Gaya are not only business partners, but have been childhood friends since they were 12 years of age.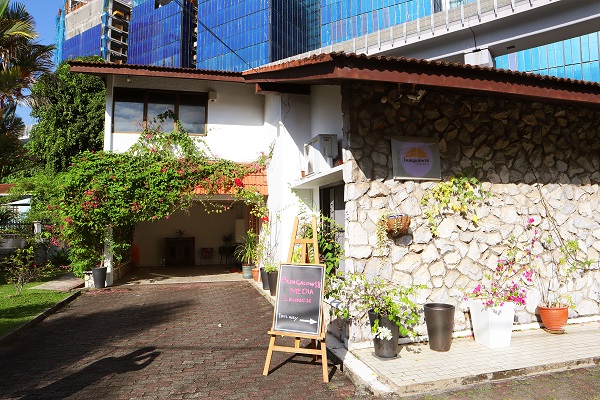 "During COVID-19, we felt a large vacuum and a disconnect in human social aspects, leading to mental health issues arising in many people, including ourselves. For this reason, we wanted to create a safe space for our friends and family, as well as our customers to reconnect again. At the same time, we wanted to connect part of our cherished childhood memories to our brand, as the bungalow itself takes inspiration from Gaya's childhood home in Petaling Jaya, which many of our friends have enjoyed moments in, either in secondary or our university years. It was a home that many enjoyed because it was a safe, warm, welcoming, and nurturing space in so many ways. In turn, we wanted to recreate these emotions we felt in Bungalow18," shared Franki.
Prior to this partnership, Franki's gallery was solely focused on Frankitas accessories together with home decor and a handful of other brands- under Frankitas collective. Franki has since worked on expanding the business in other ways. Today at Bungalow18, you can browse through a diverse selection of local indie brands that may not be part of the mainstream radar such as Frankitas, Fugeelah, Just Gaya's, Owl X Frankitas, Bayou, Batik Martian, Favory Home and many more. The brands at The Boutique at Bungalow18 steer clear of fast-fashion and trends, opting to release only curated collections featuring timeless silhouettes and home decor with a flare.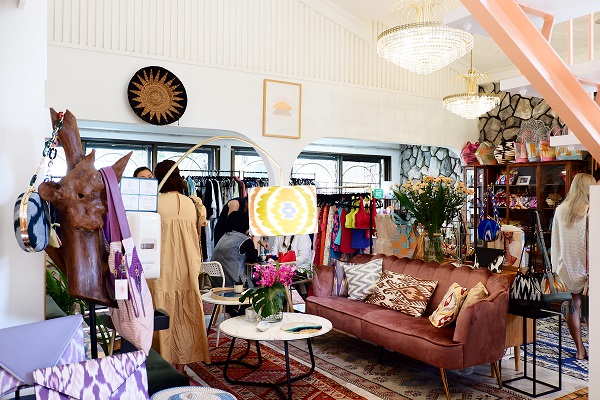 The range of merchandise by Frankitas showcases a spread of bold colours and textile motifs that are meticulously handwoven and inspired by traditional art. Franki observes strong ethics when it comes to business processes and the partners they work with to build a sustainable body of weavers in Asia. 
"Bungalow18 is a passion project for us," says Gaya. "It has been a dream project for Franki and I, especially after having our own families and wanting a space that captured the essence of my childhood home. We wanted to build on our respective brands, support inspiring local brands and give them a platform to showcase their creations, as well as create a space which could be enjoyed, whether it was for fitness, retail therapy, sharing ideas and exchanging knowledge in business, getting pampered or simply catching up over a cup of coffee".
For all the fitness enthusiasts, the outdoor Fitness classes available in Bungalow18 will leave you walking on sunshine – literally, as you can join morning sessions and bask in the glorious sunrise. It is definitely a different experience from your average gym. The programs currently offered are Strength and Barre Sculpt & Tone with more to come. Plus, Bungalow18 hosts a Monthly Fitness Marathon of up to half hour sessions of Strength, Barre, Zumba and Yin Yoga followed by a hearty breakfast. Guided by professional trainers, you are guaranteed a good sweat and an even better time!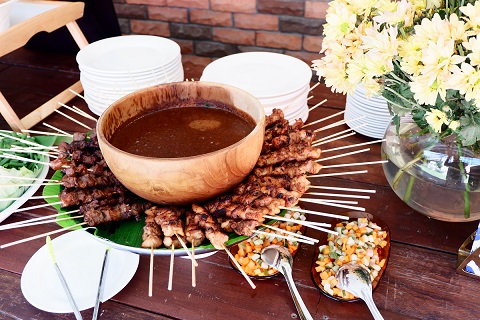 Overlooking the lush garden with Bungalow18's signature-coloured walls, one can then head on over to the Pop-Up Café nook on Fridays, where conversations are free flowing. You can discover their signature Bunga Kantan-infused drink and other delectable food and beverages that embraces Indonesian home-food classics, which is spearheaded by Franki and her Aunt Titin. During the festive celebrations, special treats, platters, and delectable delights are also available for orders. Whether you're hosting an intimate celebration with family or looking for a unique and special experience with your friends, Bungalow18 offers a cosy pergola, patio area and garden that serve as a bespoke Events Space.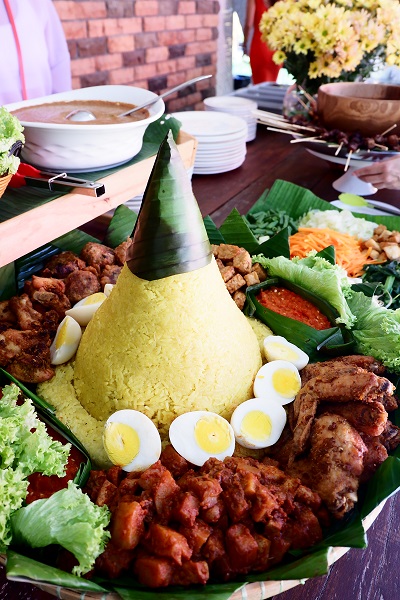 With picturesque interiors, the architecture of Bungalow18 is fashioned after a retro-chic theme with its unique 1970's elements and high ceilings. Every corner feature Instagram-worthy backgrounds, making this place an absolute must-visit. To unwind, you can let your hair down and kick back at The Nail Bar for some self-care. Nothing screams relaxation more than getting pampered with an immersive manicure and pedicure treatment. 
Ultimately, Bungalow18 is all about creating a haven for women to come to as a space to escape the hustle and bustle of everyday life in an intimate and welcoming setting. A dream of Franki's and Gaya's, Bungalow18 is really "your home away from home" where you can always be your authentic selves and enjoy warm personalised experiences under one roof.  
"Bungalow18 is definitely an exclusive place where all women are celebrated, supported, and empowered," says Franki. "We are currently in the midst of further developing our Lifestyle & SME workshop series, such as Mindfulness, Sound Healing with Yin Yoga and topics, which will be beneficial to SME's. It all comes down to inspiring and supporting one another, connecting with old and new friends, and simply letting one's guard down."
Come build yourself from within and while you're at it, catch some fun, loving energy with like-minded women today at Bungalow18.