Unifood Int'l (S) Pte Ltd, the maker of Unisoy, has unveiled its latest Unisoy Soy Pudding Premix at FHA, Food & Beverage Asia 2022. Unisoy Soy Pudding Premix allows you to make your own dou hua or soy pudding at home. The product is free from gypsum powder and is made from 100% organic soybean. Other ingredients include, calcium carbonate, sugar, non-dairy creamer and carrageenan.
Just pour a sachet of soy pudding premix into a bowl and add 260ml of boiling water and stir gently until completely disssolved. Let it cool at least 10 minutes and store in the fridge until it set. Best served chilled.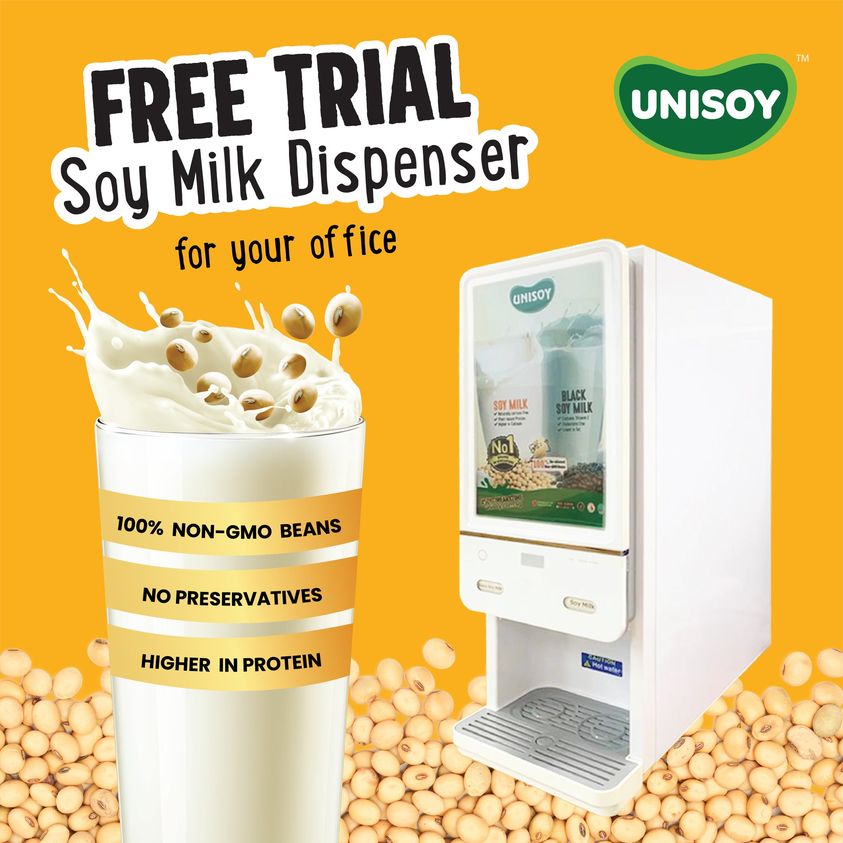 In another development, Unifood Int'l has made available soy milk dispenser for the office. You can taste the goodness of Soy milk at the touch of one button, and no mixing is required. Sign up for a free trial now: https://bit.ly/3QIuPqR.