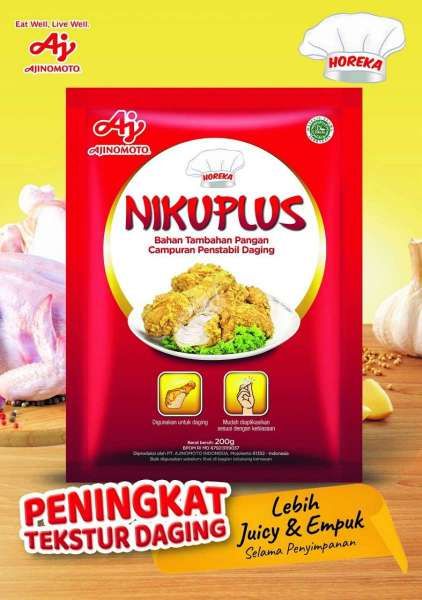 PT Ajinomoto Indonesia has unveiled its latest NIKUPLUS, which is a meat stabiliser for HoReCa usage. The new product helps to improve the juiciness and tenderness of the meat for four hours.
NIKUPLUS (200g) is available at supermarket and e-commerce stores on Shopee and Tokopedia. The price per pack is IDR 21,600.
"NIKUPLUS" can be applied to various types of meat such as chicken, duck, beef, and goat. This product is also easy to apply according to our cooking habits in kitchen. Ajinomoto sees that the Indonesian people consume various kinds of animal protein every day as the main menu and also the market and demand for the food service industry is very high, so the "NIKUPLUS" product can be a solution as a meat improver due to it is very practical to use with affordable price," said Darma Suhandi, Product Marketing Manager Horeka Dept – PT Ajinomoto Indonesia.