Lazada continues to invest in technology and innovative solutions to help LazMall brands and sellers uplift customer experience, engagement and retention for long-term business growth
LazMall brand partners honoured for their role in establishing trust in eCommerce shopping experience and spurring advancement of the industry
KUALA LUMPUR, 31 October 2022 – Lazada Malaysia recognised its LazMall brands and partners and affirmed its continued investments in LazMall during the recent LazMall Gala Dinner 2022 held at the EQ Hotel Kuala Lumpur. The eCommerce leader is strengthening its efforts to help LazMall brands and sellers to grow their presence and connect with consumers through the platform's innovative tools and solutions to accelerate their growth in the eCommerce space and engage the right audience.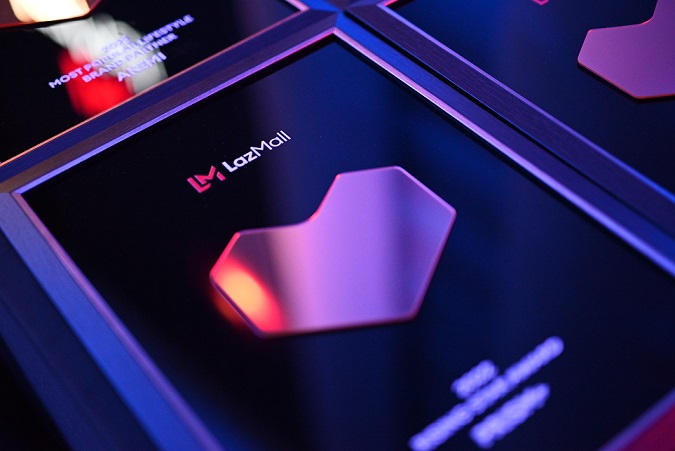 Despite consumers returning to their pre-pandemic habits, Lazada Malaysia remains confident as 8 out of 10 consumers in the region  continue to shop online for ease and convenience. LazMall also experienced a surge in buyer growth, with a staggering 75x sales uplift during the recent 9.9 Brands and Beyond Sale versus normal days in the first hour alone.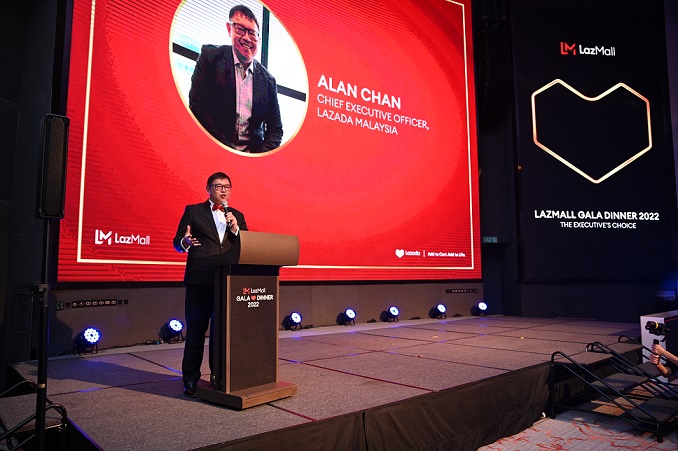 "Consumers are increasingly seeking authenticity, brand value and differentiated experiences as trust and relevancy becomes the main currency in the digital ecosystem. Our recent Lazada Sponsored Solutions (LSS) report found that 53% of Malaysian consumers are now searching for products directly on eCommerce marketplaces instead of using search engines ," said Alan Chan, CEO of Lazada Malaysia.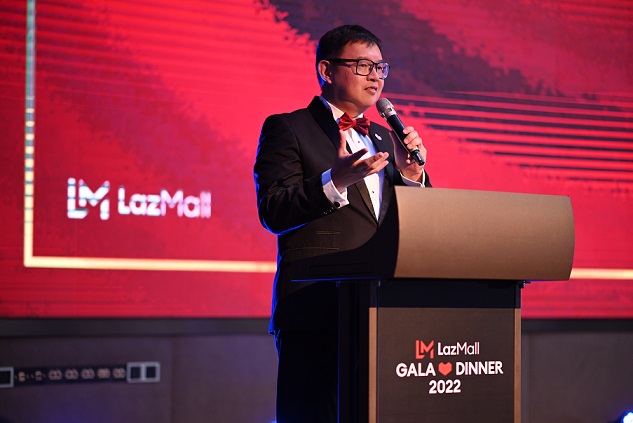 "This strongly indicates more than ever that LazMall brands have an opportunity to build mindshare and increase their customer touchpoints through Lazada's technology and marketing solutions for deeper engagement and higher retention for sustainable business growth. Lazada is excited for you to be a part of a re-energized eCommerce vision, and together, we shall re-engineer a brighter future."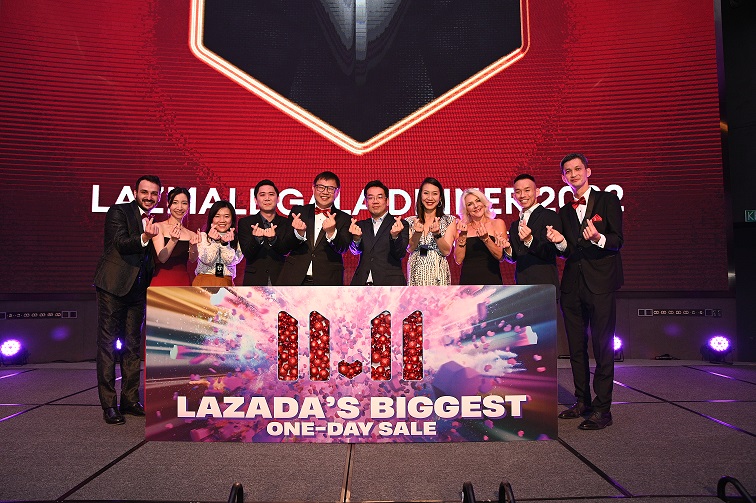 The Lazada Sponsored Solutions Report, "Transforming Southeast Asia: From Discovery to Delivery", also revealed that search-led discovery and product recommendations are key in aiding shoppers in the decision-making process, as almost 50% of eCommerce purchases in Malaysia are unplanned. In fact, 96% of Malaysians use the search function to discover products on Lazada, with 89%of shoppers finding what they were looking for from their Lazada search results, and 94% of them ending up buying these products.
To further enhance the consumer shopping experience and increase brand offerings to their customers, Lazada Malaysia will be introducing LazMall Priority Delivery, a delivery option that allows buyers to have their packages delivered in an expedited timeframe for increased convenience. The platform is also expanding their free shipping offers for even more added value.
In addition, Lazada's state-of-the-art technology is enabling more personalised shopping experiences through its AR-powered features such as Virtual Try-On, that enables users to try on beauty products in real-time with true-to-life results, allowing brands to provide a customised and ultra-realistic virtual shopping experience. Virtual Try On (VTO) features rich functions that allow consumers to select and try on products such as eye shadow, eyeline, foundation and blush from wherever they are.
Lazada Malaysia also recently launched Try & Buy, which lets shoppers try out sample-size products for free or at low prices before committing, as well as its LazMall Store Membership programme, that allows users to enjoy unique benefits and receive updates on deals and offers from their favourite LazMall stores.
During the gala dinner, Lazada showed its appreciation for its LazMall partners by shining the spotlight on high-performing brands with awards across various categories, namely; Brand Partner of the Year – L'Oreal Malaysia, Outstanding Achievement Award – The Estée Lauder Companies Malaysia, Most Popular Grocery Brand Partner – Nestlé, Most Popular Fashion Brand Partner – Nike, Most Popular Baby & Toys Brand Partner – The LEGO Group, Most Popular Electronic Brand Partner – Xiaomi, Most Popular Lifestyle Brand Partner – AKEMI, Most Popular Health & Beauty Brand Partner – Beiersdorf, Marketing Excellency Award – Pediasure, Rising Star Award – Prism+, and Most Popular Homegrown Brand Partner – Signature Market.
Speaking at the event, Chief Digital & Marketing Officer of L'Oreal Malaysia and Singapore, Lau Sook Ping said, "We are truly honoured to receive this award and grateful for the solid partnership with Lazada that have been nurtured over the past few years. It is a mutually beneficial collaboration, as L'Oreal is the leading global beauty company with a diverse portfolio, while Lazada is the pioneer in eCommerce. Being on LazMall enables us to engage with fans of L'Oreal, as well as reach out to new consumers, and at the same time offer a differentiated and exciting online shopping experience for beauty enthusiasts."
Meanwhile, Marketing Manager of Signature Market, Adrian Choong said, "Malaysia is a big market and to reach out to consumers all across the country on our own is not easy. Establishing our flagship store on LazMall gives us a competitive advantage, as we can leverage off Lazada's massive customer base, market insight, technology and digital solutions. Moreover, the hands-on support and collaborative partnership with Lazada's Grocery Category team makes it possible for a homegrown brand like Signature Market to grow from strength to strength and expand our business further."
The accolades celebrate LazMall's partnership and growth alongside valued brand partners who have demonstrated excellence within the online retail landscape, as well as to highlight their contributions in establishing trust in eCommerce shopping experience and accelerating the growth of the industry.