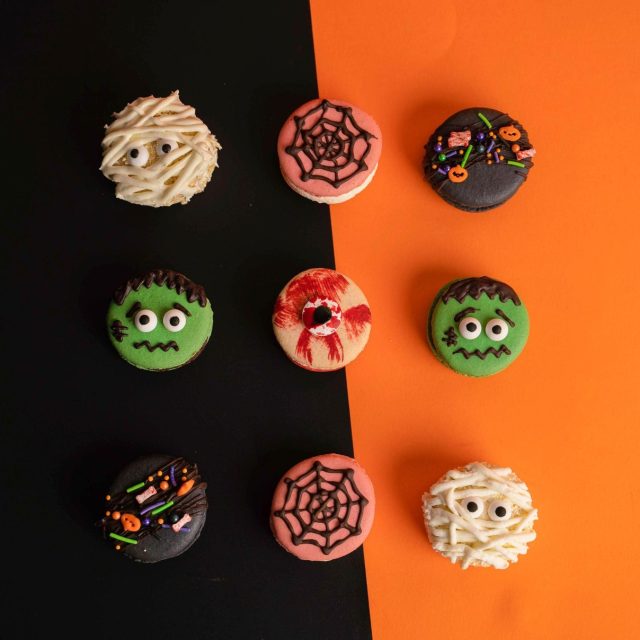 KUALA LUMPUR, 12 OCTOBER 2023 – Homegrown patisserie brand, Elevete Patisserie unveiled their latest collection in celebration of the Halloween season. Set to ignite the spooky spirit of the season, the exclusive collection is available for a limited time, starting from 16th October 2023 until 4th November 2023 on https://www.elevete.com.my/collections/halloween-2023
From intricately decorated Halloween-themed tart to enchanting cupcakes adorned with ghoulish toppers, Elevete Patisserie has taken inspiration from classic Halloween motifs to create a collection that is as visually captivating as it is delicious.
Elevete Patisserie Halloween Collection 2023
Fright Night Chocolate Hazelnut Tart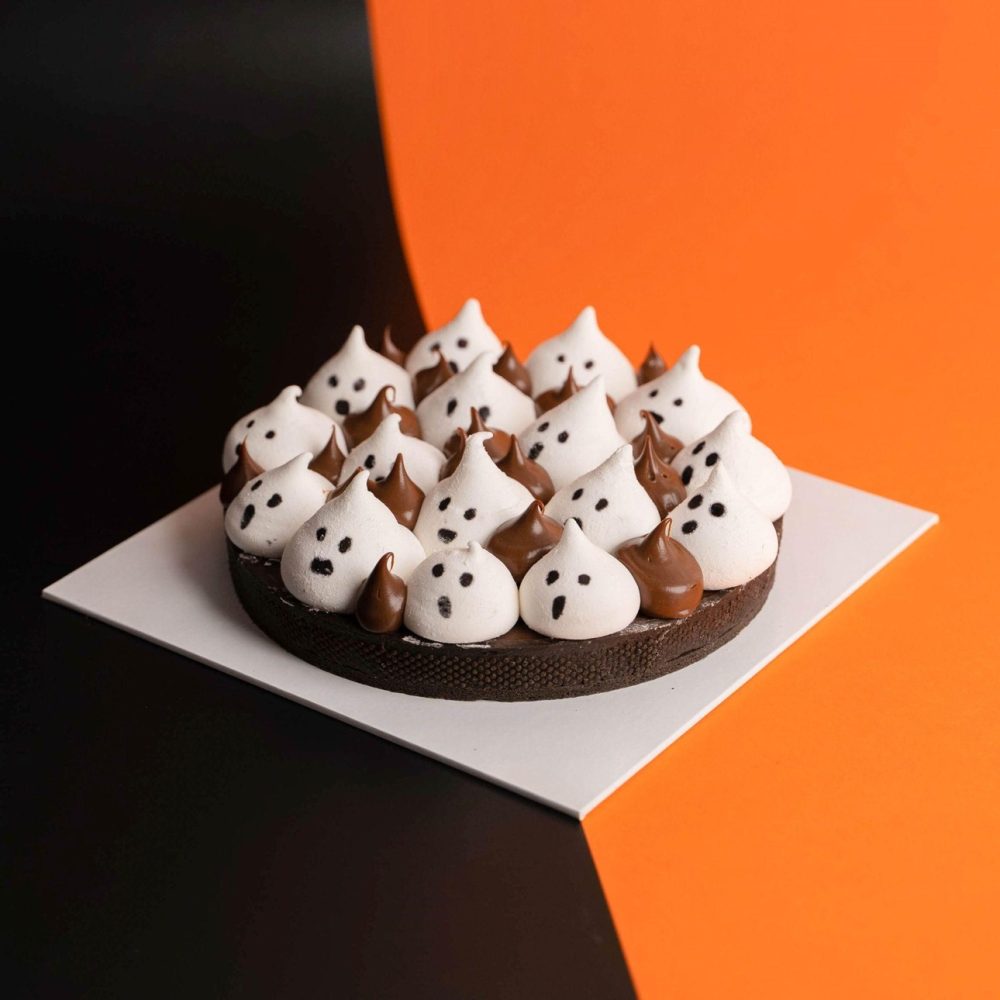 Price: RM 130
Serving size: 700gm
Allergen ingredients: Almonds, Dairy, Eggs, Flour, Hazelnuts
The  Fright Night Tart is a delightful treat of chocolatey enchantment for the season.
This bewitching tart starts with a buttery, crumbly chocolate crust that's as dark as the midnight sky.
As you take your first bite, you'll be greeted by a velvety, Nutella-infused filling that's as smooth as a witch's spell.
Spooky Cupcakes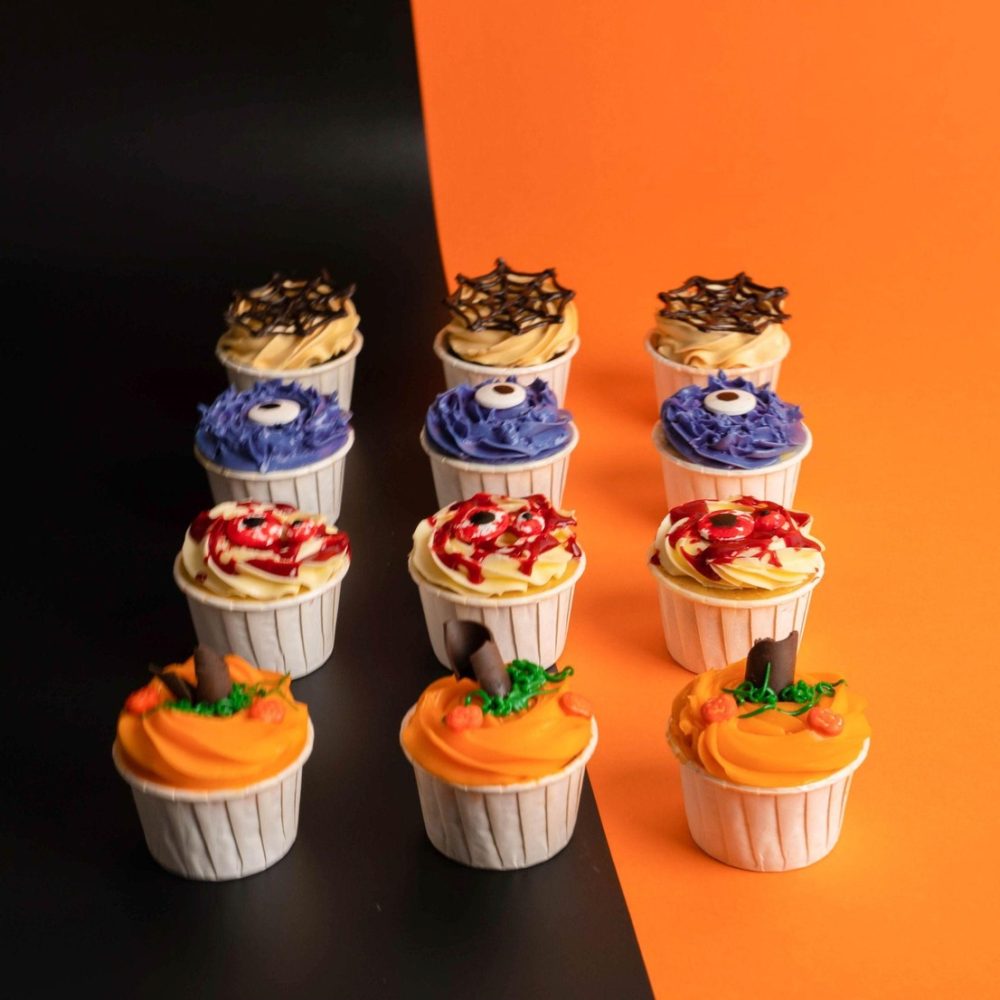 Price: RM 110
Serving size: Box of 12 cupcakes
Allergen ingredients: Nuts, Coconut Milk, Dairy, Eggs
The Spooky Cupcakes are fun yet ghoulish delights that are perfect for any Halloween party or hauntingly sweet treat.
Each cupcake is a moist and devilishly delicious base:
Butterscotch Cookie Cupcake
Pandan Gula Melaka Cupcake
Salted Caramel Chocolate Cupcake
Ultimate Chocolate Cupcake
Monster Macarons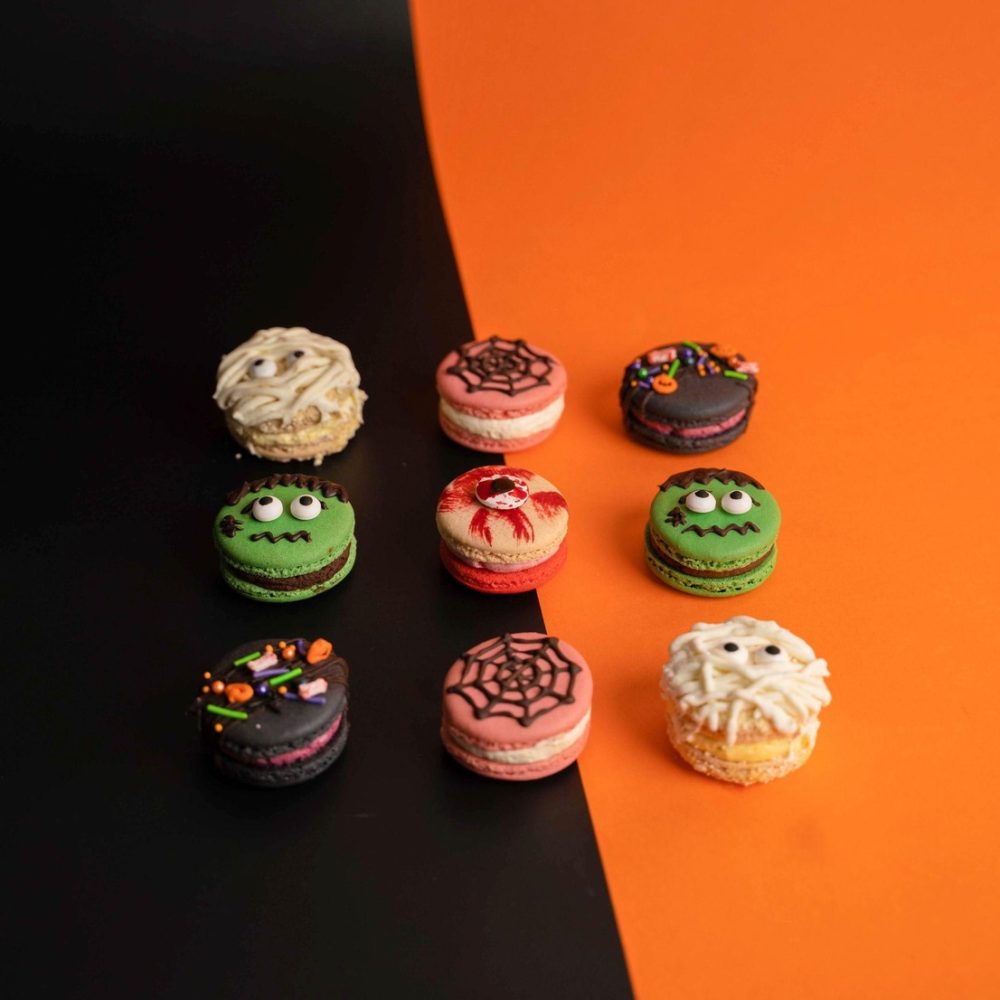 Price: RM 80
Serving size: 9 pieces of Macarons
Allergen ingredients: Almonds, Dairy, Eggs, Flour, Peanuts
Indulge your sweet tooth with Monster Mac! Our crowd-favourite designer macarons crafted with a Halloween twist are sure to bring a touch of sweetness and flavor to your event, whether it is a birthday or a Halloween party.
Delight your party with these amazing flavours:
Salted Popcorn (2pcs)
Rose Lychee (2pcs)
Ribena (2pcs)
Chocolate Mint (2pcs)
Raspberry (1pc)
Availability
 Pre-Order begins from 16th October 2023 until 4th November 2023
Same day and pick-up orders are available until 4PM from 16th October 2023 until 4th November 2023
The Elevete Patisserie Halloween collection 2023 is now available on https://www.elevete.com.my/collections/halloween-2023