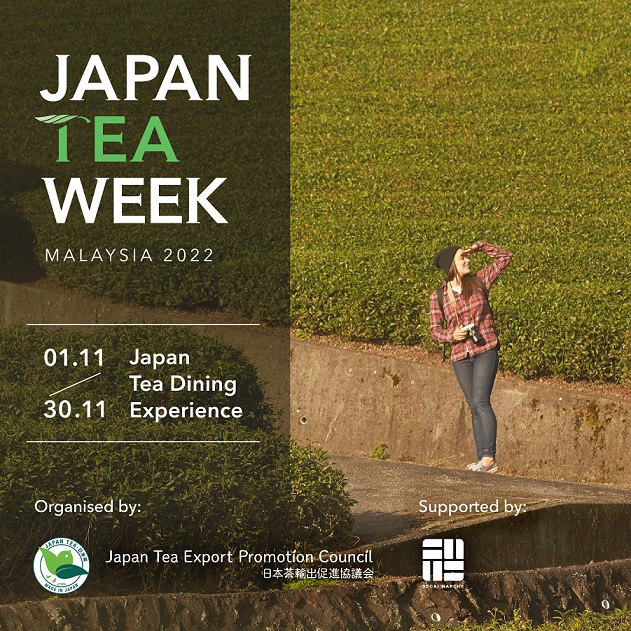 PETALING JAYA, 1 NOVEMBER 2022 – As rich in flavour as it is in artistry, Japanese tea has long been appreciated for its many unique characteristics, from the nutritional, to the cultural, to even the spiritual. More than just a beloved beverage, it is a symbol of the Japanese people and their beliefs, one that is rooted in tradition, heritage and history.
To fully enjoy Japanese tea, therefore, requires an immersion in everything that makes it
distinctive. The World O-CHA Festival is the biggest tea event in Japan, and is held just once every three years. The theme for this year's edition, held in Shizuoka, Japan's tea capital, is "Happy Smiles with O-Cha". It will revolve around efforts to develop tea-producing regions and associated industries as well as expounding on the taste and benefits of tea to encourage wellness, health and appreciation to "bring back smiles to people's faces around the world."
A Journey of Discovery
In conjunction with this event, the Japan Tea Export Promotion Council, supported by South-East Asia's No. 1 Business-to-Business Farm Direct Platform, Secai Marche, is organising the Japanese Tea Week 2022.
To create an authentic Japanese tea experience for Malaysians, Secai Marche is working directly with distinguished farmers around Japan, each employing unique production methods to help bring out the distinctive qualities of their teas. These include Mr. Ikeya of Ikenoya En in Iruma, which produces award-winning Sayama Sencha; Mr. Matsushita of Matsushita Seicha in Tanegashima, which specialises in sustainably-grown Wa-Kocha, or Japanese English Tea; and Mr Tamura of Matcha Organic Japan in Shizuoka, which grows one of Japan's most renowned organic and premium-grade Matcha, Matcha Yabukita Organic.
A Journey of Taste
On the Malaysian front, Secai Marche will collaborate with key players in the Malaysian cafe scene, namely Bray Bakery (Kuala Lumpur), Mori Kohi (Ampang), Nippori Publika (Sri
Hartamas), and Third Mile (Rivercity, Sentul) to bring exclusive tea dining experiences to life. Each cafe will draw inspiration from the aforementioned specialty teas, imported directly from their specific farms in Japan by Secai Marche, to create limited edition food and beverages that fit naturally into their menus yet provide an outstanding one-of-a-kind tea experience.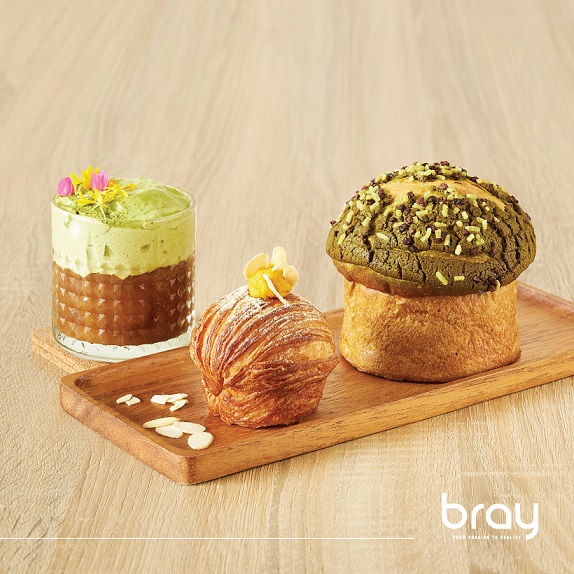 Bray Bakery, a specialty bakery and coffee establishment "where passion becomes reality", will present a trio of exquisite delights. A Sussie Roll Croissant made with Wa-Kocha Organic tea, topped with sweet potato puree, almond and kinako; a Matcha & Black Sesame Brioche Craquelin bursting with the flavours of Matcha Yabukita Organic, and packed with raisins soaked in red bean syrup; and a Cold Brew featuring Matcha Yabukita Organic foam, white chocolate and kaya.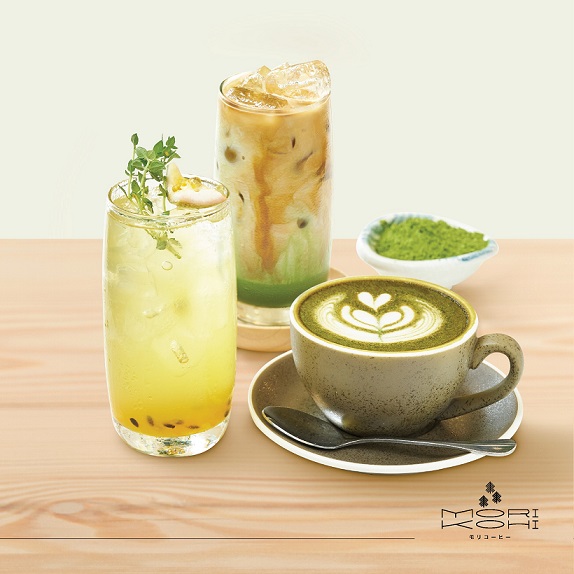 For those looking to "whisk away from reality, and enjoy a cup of Kohi (coffee) in the heart of Mori (the forest)", Mori Kohi will introduce two unique drinks that are a perfect match for its setting – a Ginger Matcha Cafe Latte using Matcha Yabukita Organic mixed with espresso, house-made ginger syrup and fresh milk, and a Sayama Sencha-based Passionfruit & Thyme Cold Brew.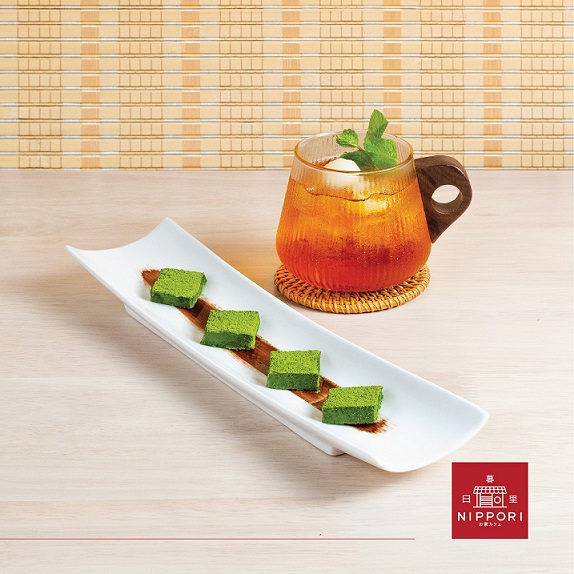 Meanwhile, Nippori, a self-styled "Japanese Home Cooking Cafe", will serve delicate Nama
Chocolate crafted with single origin Matcha Yabukita Organic powder, a harmonious blend of the sweetness of white chocolate with the bitterness and umami flavours of the green tea. This is best paired with Iced Wa-Kocha Lychee Tea, with tea that has been aged for over 3 months and blended with Lychee fruit flavours for a refreshing tropical drink. These will be availableat Nippori's newest outpost in Publika, Sri Hartamas.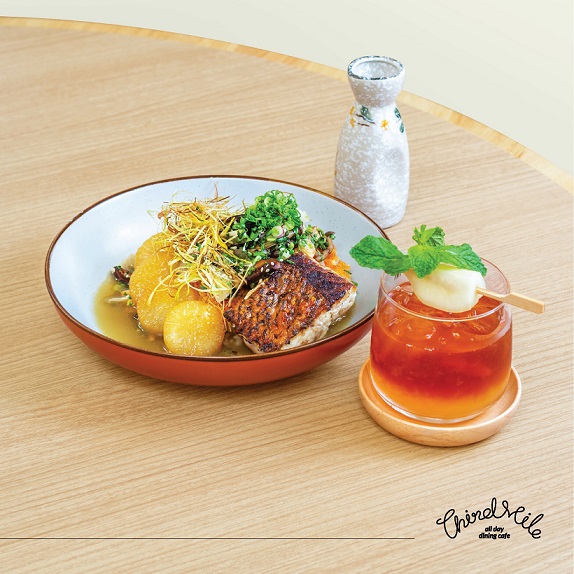 Finally, Third Mile Cafe, proprietor of "food that loves you back", will let its creative juices flow as it attempts a Seared Red Snapper Ochazuke with warm mushroom salad and crispy leek served on top of rice, completed with a Sayama Sencha broth. This is accompanied by the Wa-Kocha Pear, consisting of Wa-Kocha Organic tea, homemade pear puree, honey, and Asian pear – a perfect palate cleanser.
All of these culinary creations will be available in limited quantities from 1st to 30th November 2022. Visitors to the participating cafes can also participate in a simple Scan & Win contest, where they stand to win premium Japanese tea by completing a questionnaire.
Tea enthusiasts, food lovers and those with a yen for new gastronomic and cultural
experiences will find lots to love during Japanese Tea Week 2022 campaign. Stay tuned to
the official social media channels for more information and updates
Facebook – Japan Tea Week Malaysia 2022
https://www.facebook.com/JapanTeaWeekMalaysia2022
Instagram – @japan_tea_week_malaysia_2022
https://www.instagram.com/japan_tea_week_malaysia_2022/