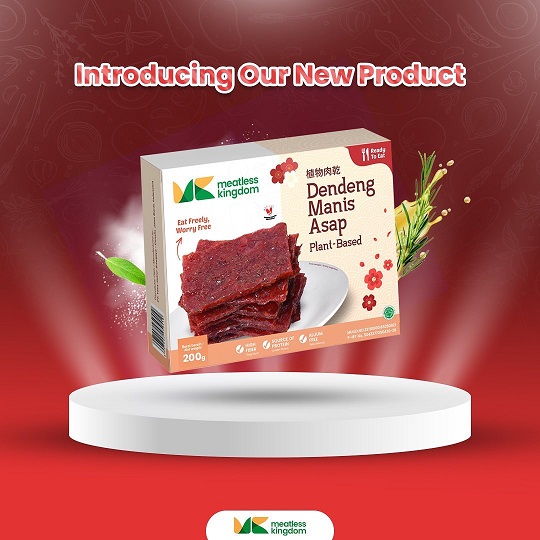 Meatless Kingdom, Indonesia's mushroom protein company, has launched its latest offering Dendeng Manis Asap Plant-Based. Dendeng Manis Asap is similar to bakkwa, also known as rougan, a Chinese salty-sweet dried meat product similar to jerky.
Dendeng Manis Asap Plant-Based can be an alternative to the meat-based product popularily consumed by the Chinese community during Chinese New Year.
Meatless Kingdom has a booth at Jabar Explore 2022, Bandung Convention Center on 2-6 November 2022.