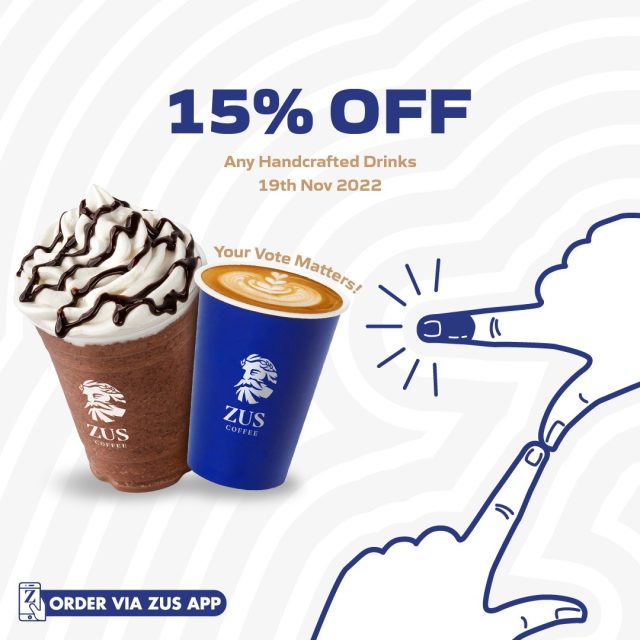 After 3 years in the market, the homegrown brand now boasts 150 stores nationwide having created more than 1,500 jobs for Malaysians thus far
Voters to enjoy a 15% discount on beverages through the ZUS Coffee app on 19 November
16 November 2022, Kuala Lumpur – Malaysia's #1 tech-driven coffee chain, ZUS Coffee is continuing the celebration of its 3rd anniversary with a Jom Undi initiative that aims to reward Malaysians who vote during the upcoming 15th General Elections (GE15).
Rooted (or shall we say roasted) in Malaysia, with its first store in Lorong Binjai, KL, opening its doors in 2019, ZUS Coffee has brewed up a storm taking over the country one cup at a time. With close to 20 million cups served to 5 million customers via 150 outlets across the nation, the halal-certified brand has carved out a reputation for itself as a homegrown brand dedicated to providing high-quality specialty coffee at affordable prices, making it accessible from both location and price point perspectives.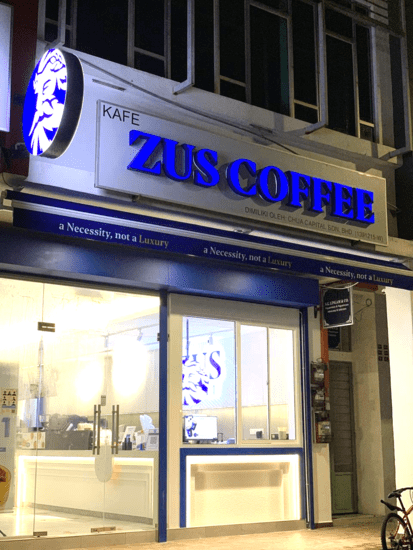 Venon Tian, Chief Operating Officer at ZUS Coffee, believes this success has been all down to the tremendous reception of the brand from Malaysian consumers. "We started with a dream to make specialty coffee accessible to all — to make it a necessity and not a luxury. Today I feel we can proudly say that we are well on our way to achieving that. All of this has been made possible thanks to the millions of Malaysians that have supported us. There's no ZUS without U and that is why this anniversary we are celebrating those most important to us," he explained.
In line with its intentions to give back to Malaysians, Zus has already completed several rakyat-centric initiatives – including Thank You, Abang Rider, which offered delivery riders a complimentary cup of Americano upon request.
Now, ZUS Coffee is rewarding Malaysians who are performing their civic duty by going out to vote for this GE15 through the Jom Undi initiative. This initiative will allow customers to enjoy 15% off in-app beverage purchases on 19 November. Applicable for both pickup and delivery via the ZUS Coffee app, customers just need to use the code ZOMVOTEMSIA to redeem the special discount.
 "As a wholly Malaysian company, we are deeply invested in the future of the nation. So naturally, we want to show our love and thanks to all who are shaping the Malaysia of tomorrow and making their voices heard in the elections. This aspiration extends to our efforts in job creation and up-skilling as we continue to invest in the development of our all-Malaysian team," Venon added.
The brand boasts a wholly local spirit featuring 100% Malaysian baristas across all outlets. The launch of the ZUS Academy in July this year – a barista training academy which covers areas from food handling to customer service – has already contributed to the creation of 1,500 jobs. With ZUS Coffee looking to expand further, the number of jobs created is expected to rise in tandem.
For more information on ZUS Coffee, its initiatives, and ongoing promos, kindly visit: https://zuscoffee.com/