The holiday season is fast approaching! If you're looking to travel the world on a gastronomical adventure, why not begin at Raffles Place? Home to many malls, several key buildings and tons of incredible, lesser-known restaurants, indulge in the variety of mouth-watering dishes as you travel from Spain to Australia.
Here are our top international restaurant picks from around the vibrant Raffles Place district!
Feast on the Colours and Spices of Portugal and Spain at Sol & Luna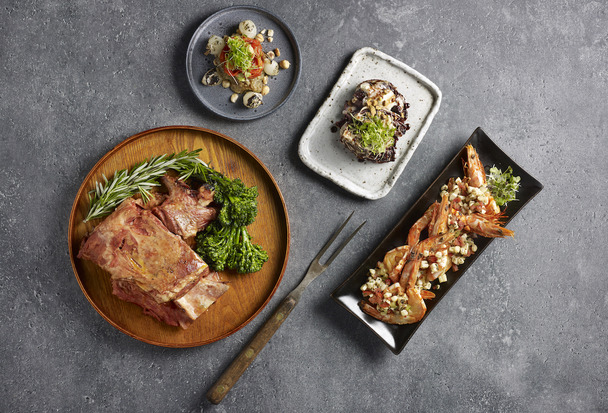 Take your meal experience to new heights and across Latin Europe as this charming bistro, Sol & Luna — which translates to Sun and Moon — provides you with the perfect retreat to a lush urban garden with mesmerising views of Singapore's high skyline city. Located in CapitaSpring's Green Oasis, visit Sol & Luna on the 17th floor and indulge in a spread of delicious Latin-inspired cuisine from day through night.
Featuring classic Portuguese and Spanish favourites with a modern twist, feast on dishes like the Spanish stuffed eggplant with wagyu beef and pork minced, marinated with heirloom tomatoes and their special salsa verde. Indulge also in free-range barley-fed wanderer striploin dressed in buttermilk and garlic crumbs as you enjoy a spectacular view of the Central Business District, Singapore River, and even the Padang.
Experience Fresh Coastal Australian Cuisine at Kaarla Restaurant & Bar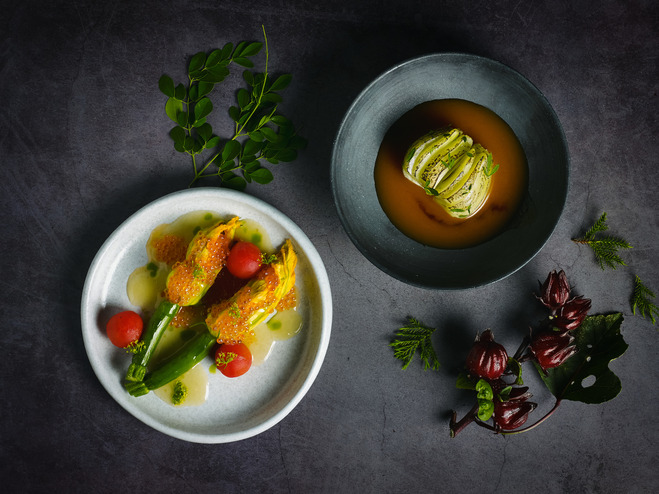 Founded by Australian-born John-Paul Fiechtner, a chef and restaurateur with over 25 years of modern cuisine experience, Kaarla Restaurant & Bar at CapitaSpring offers deliciously inventive dishes and works together with passionate and dedicated fishermen and farmers in Australia, ensuring that their ingredients are all sourced and raised sustainably and ethically.
Opt for the Australian market oyster that was specially fermented in-house with oyster plant vinegar to start off your appetisers, while choosing a pan-seared scallop that has been seasoned with Australian native herbs, paired with risoni bisque pasta for your main. Finish off your meal with some coco-lichi sorbet and a glass of champagne from the Margaret River in Australia.
Tuck into Authentic Japanese Higawari Lunches at Kotobuki Restaurant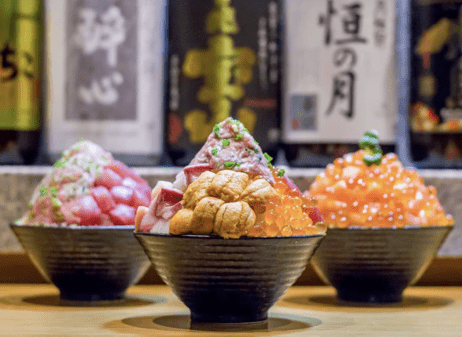 Led by Master Chef Murata Tomoya who hails from the port city of Fukuoka and has over two decades of culinary know-how, Kotobuki Restaurant at One Raffles Place prides itself on the mastery of traditional sashimi and preparing traditional Japanese delicacies.
Their speciality is Higawari set lunches which are prepared daily and cycle through different menus weekly, as well as a unique collection of Sake and Shochu with a list of mouthwatering Otsumami — finger foods that go along well with alcoholic drinks — like popular Kyoho grape and yuzu sake sensations, and even Merlot and Chardonnay wines.
Savour Classic Italian Trattoria Dishes with a Modern Twist at Da Paolo Gastronomia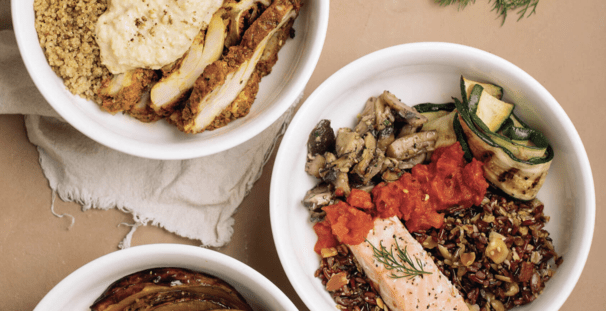 Feel exactly in Italy with this family-run restaurant, Da Paolo Gastronomia, which was first opened in 1989 as a modern trattoria. Today, the restaurant boasts an F&B empire and remains committed to offering honest Italian food worldwide. With their wide array of freshly prepared dishes and imported fine foods from Europe, step into their restaurant at Raffles City which combines both a retail shop and gourmet cafe.
For your choice of meal, indulge in a gastronomic experience at any time of the day – regardless of starting your morning with a hearty breakfast such as authentic Italian coffee with pound cakes and croissants, or ending your day with a delightful dinner with freshly baked pizzas or pasta dishes complemented with Italian sauces.
Indulge in Fancy French Pastries and Desserts at PAUL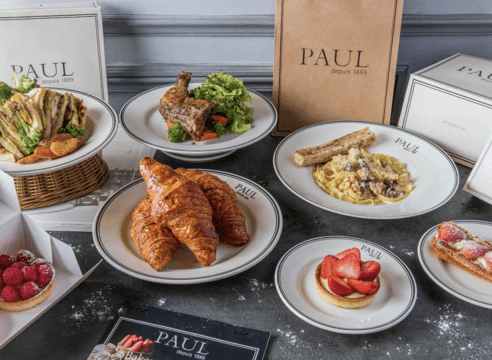 Your last stop for the evening or for afternoon tea should be at Ocean Financial Centre's PAUL – a family bakery and patisserie founded in 1889 in France. With time-honoured production methods passed down for five generations, this famed bakery offers a wide selection of country-style and fancy bread, viennoiserie, pastries, cakes and desserts, snacks and sandwiches.
To top it off, the bakery features tearooms for you to enjoy their handcrafted goodies. Combining the traditional and contemporary touches, PAUL has crafted a menu topped with the best ingredients, traditional dishes with a creative twist, and favourite mouth-watering pastries. Take a seat and let your gastronomic journey to France begin here. Bon appétit!