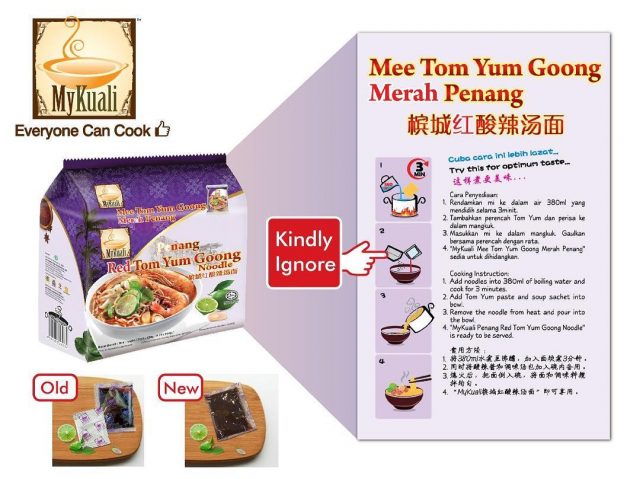 MyKuali announced on its social media site on 2 October 2019 that it has improved its formulation and reduced the paste sachet to only one improved formulation sachet.
With the new changes, the company believes consumers will find it more convenient to prepare MyKuali Red Tom Yum Goong.
What the company did was to combine Tom Yum paste and soup sachet into one single sachet.