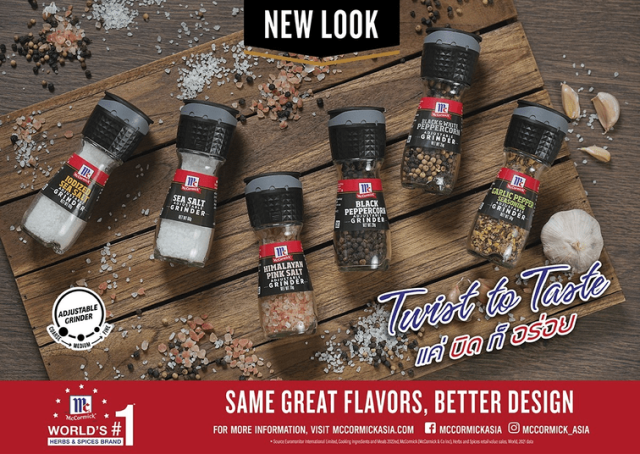 In Thailand, McCormick Grinder now comes with the same great flavours but better design. This easy twist product is available in the following variants:
Black and White Peppercorn
Garlic Pepper Seasoning
Iodised Sea Salt
Black Peppercorn
Himalayan Pink Salt Sea Salt
Sea Salt
You can use it whether it is for Thai food or Western food. The new packaging design is also environmentally friendly with materials that can be easily disassembled for recycling.
Can be purchased at leading supermarkets nationwide. or order online at McCormick Lazada Official Store.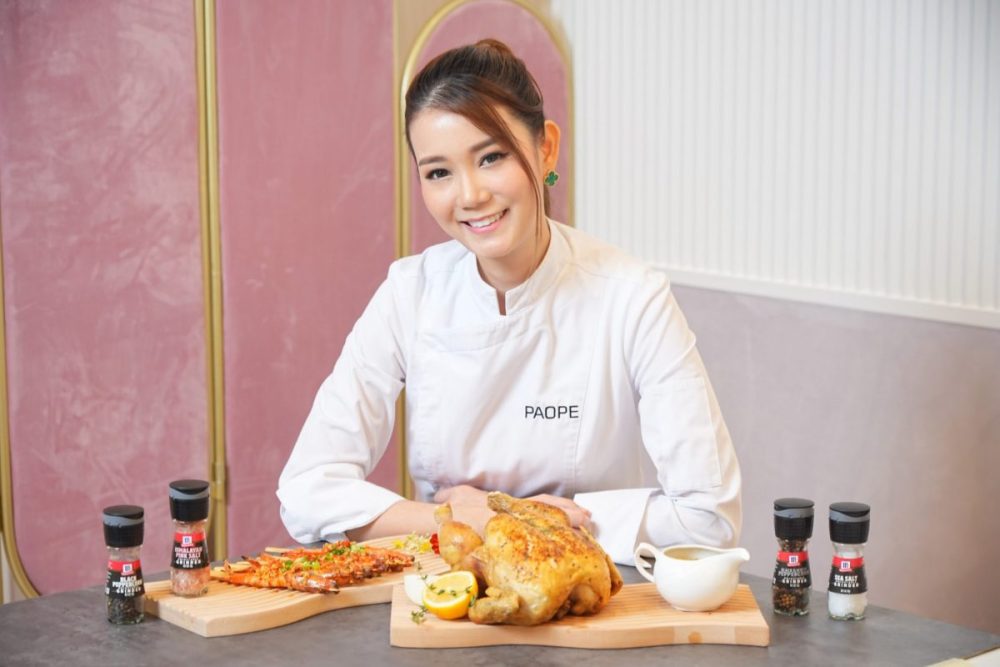 McCormick has teamed up with Chef Paope to come up with ideas to create a home party menu for everyone to try.