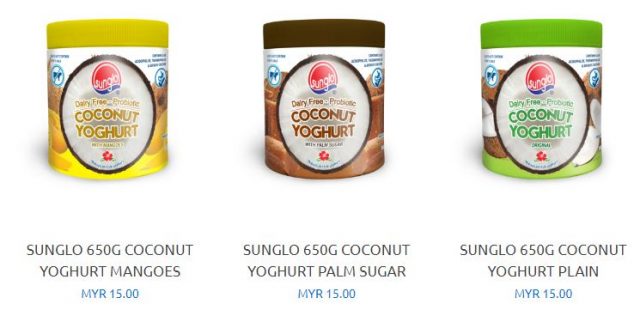 Sunglo, known for its range of milk-based lassi and yogurt, has put on display a new dairy-free, coconut-based yoghurt at MIHAS 2018. Known as Malaysian style yoghurt, the Sunglo Dairy-Free, Probiotic Coconut Yoghurt comprises Original, Palm Sugar and Mangoes.
The coconut yoghurt contains live acidophilus, thermophilus and bifidus cultures. No cow's milk is used. The key ingredients are coconut cream, sugar and live probiotic culture and contains permitted food conditioners (stabilisers, thickeners & emulsifiers) and preservatives (for freshness).
Sunglo chooses to launch the Coconut Yoghurt in family pack (650g) to achieve better product visibility in store.
Sunglo Lassi in stand up pouch packaging was another product showcased at the halal trade show. The 700ml lassi yoghurt smoothie consists of blackcurrant, mango, natural, orange, strawberry and apple.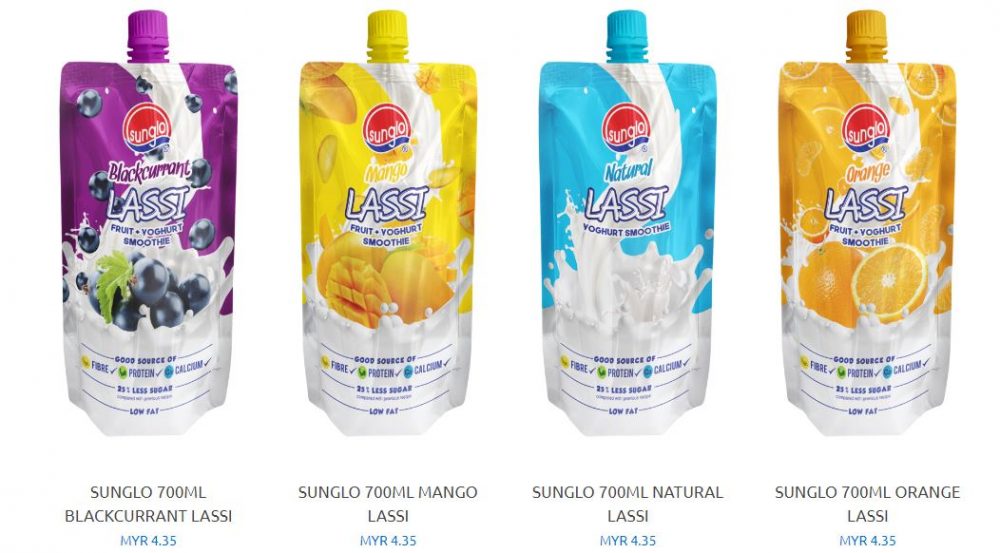 The low fat lassi contains 25% less sugar and is a good source of protein, fibre and calcium.
All these products can be purchase on Sunglo's online store by clicking this link.
In Thailand, soy-based yoghurt has become a mainstream choice through Rivon SoYgurt Fermented Soy Milk, launched in 2016.

What Mini Me thinks
It is interesting to see a local dairy company moving into the dairy-free segment. But this move is not surprising as consumers are exploring various non-dairy options including dairy-free cheese to diversify their sources of protein. The use of coconut also helps to maximise local resources as coconut is available in the country in abundance unlike dairy where the country is heavily dependent on import.