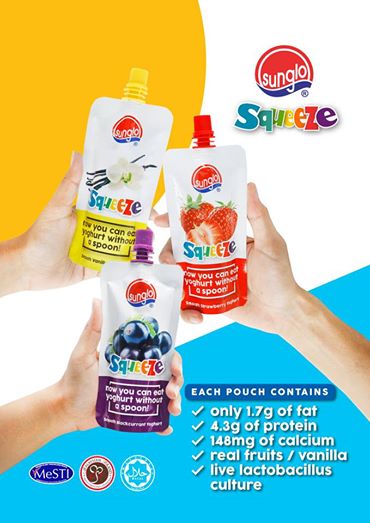 The Malaysian Yoghurt Company Sdn Bhd has given its Sunglo Squeeze yoghurt in a pouch (120g) a makeover. Sunglo Squeeze was first launched in Malaysia in 2014 and is still the only locally-made yoghurt in a pouch in the domestic market.
The new packaging focuses on the convenient properties of pouch – "now you can eat yoghurt without a spoon!" The word "Squeeze" also now comes in more vibrant colours.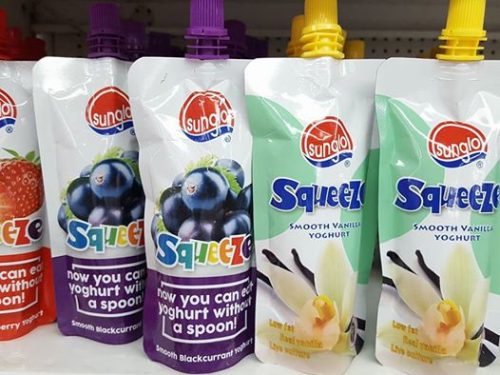 The nutritional properties of Sunglo Squeeze are highlighted on the back of the new packaging in easy-to-read point forms. The new packaging maximises the impact as consumers tend to decide their purchase at the point of sale.