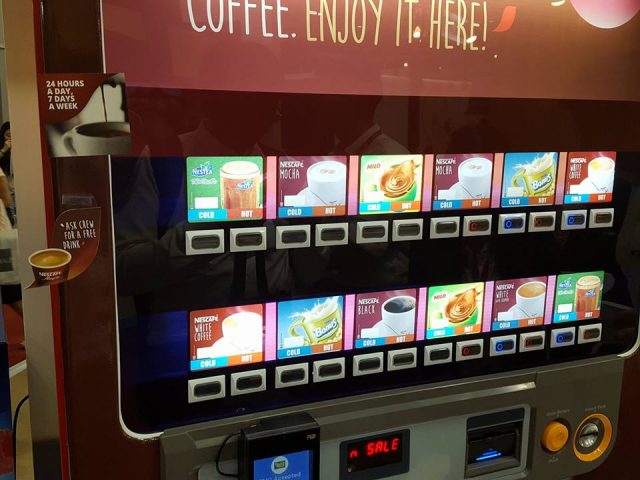 Vending machines have become a hotspot at trade expos in Malaysia. There is only one word to describe the rise of vending machine and that is "cost." Rising cost especially manpower has drove businesses to think of new ways to cut cost and what's better way to reduce cost than with self-service machine. Add convenient payment (eg Touch 'n Go) into the pot and you will get a machine that meets the lifestyle of current consumers.
A prime example is the UK-based Costa Coffee, which was launched in Malaysia exclusively in the form of self-served coffee machine in Shell petrol stations.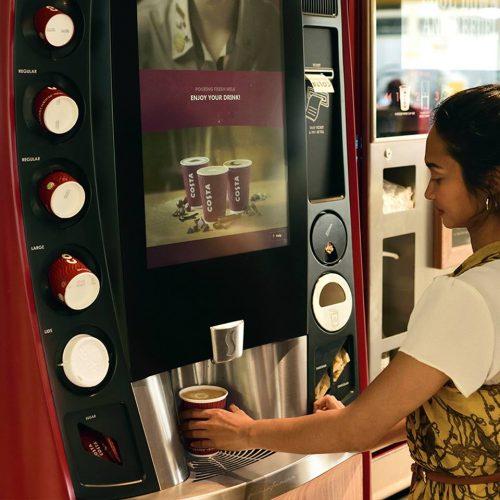 Nestle launches new Alegria auto vending machine
Nestle Professional showcased its newest Nescafe Alegria AVM (auto vending machine) at the recently concluded Food & Hotel Malaysia (FHM) 2017.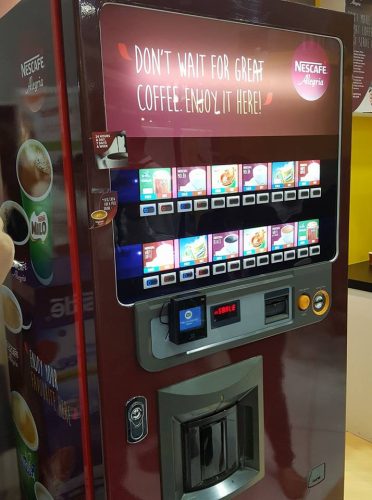 The drink dispenses hot/cold drinks from Nestle's range of beverages including Nescafe coffee, Bonus soy milk, Milo and Nestea.
Another feature of the AVM is the acceptance of the Touch 'n Go payment. However, Nestle is not the first to include the Touch 'n Go function in vending machine.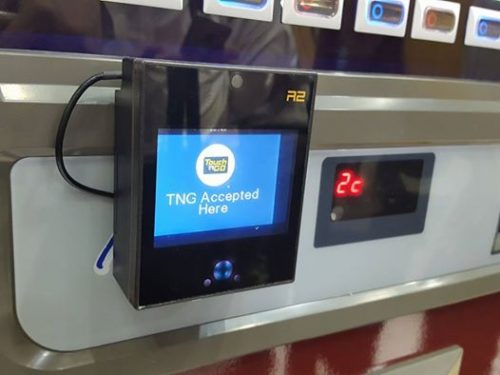 Ventaserv first to debut vending machine accepting Touch 'n Go
Competitor Ventaserv is the first to unveil the cashless vending machine in collaboration with Touch' n Go Sdn Bhd and Coca Cola Refreshments (M) Sdn Bhd in July 2017.
According to the company, it hopes to increase the number of vending machines to 1,000 by the end of 2017, up from 500 at the moment. The currrent Ventraserv vending machines are loated in hospitals, recreational parks, shopping malls and schools in the Klang Valley.
First phase roll out of Nescafe Alegria on PLUS highways
Nescafe Alegria will be rolled out initially in the rest stops on PLUS highways.
Mini Me takeaway
There is a growing acceptance of self-service ranging from self-checking at the airport to making purchases on vending machines. For consumers, the most important things they would like to see in vending machines are payment convenience and interesting and relevant product range.
For businesses, unmanned vending machines help to lower cost and they can operate 24/7, which looks great on paper but ultimately location will be the most important factor for vending machine to become successful.