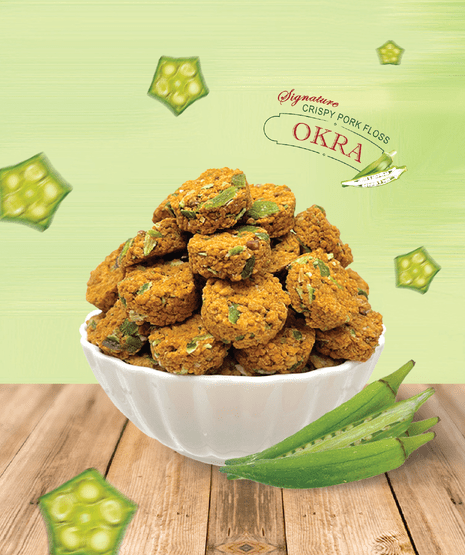 Bee Cheng Hiang Malaysia has introduced its newest addition to the Crunchies family – the Okra Mini Crunchies.
The company, known for its meat jerky and meat floss, describes Okra Mini Crunchies as 'a harmonious fusion of okra and crispy pork floss in one bite, with every grain perfectly baked till golden brown'.
The price is RM 58 per pack.
Available in stores nationwide or online on Bee Cheng Hiang's website (https://www.beechenghiang.com.my/)