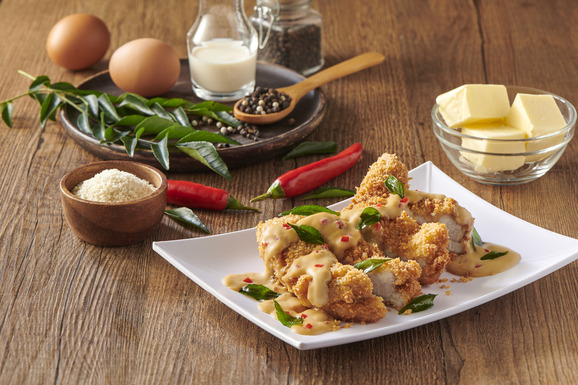 The Chicken Rice Shop re-introduces its popular menu with an improvised recipe of Grilled Butter Chicken  
Kuala Lumpur, 24 November 2022 – Anime characters have long created history not only in Japan but are now a culture widely adapted around the world! Driving on the Henshin (transformation) trend, The Chicken Rice Shop (TCRS) is eager to spice up Malaysians' favourite meal by bringing a popular favourite back to the menu, the Grilled Butter Chicken with a new and improved katsu breading. Introduced for more than 15 years to Malaysians all over, the latest bold flavours of the Grilled Butter Chicken will return to stores nationwide from 7 November 2022 until 8 January 2023.
Levelling up the crunch, flavours, and satisfaction, Grilled Butter Chicken Katsu Henshin comes in three different sets of meals for everyone to enjoy. Packed with rich and savoury flavour in every layer, the all-new Grilled Butter Chicken Katsu Henshin features juicy chicken coated with katsu breading while also incorporating its signature golden buttery sauce, garnished with curry leaves and red chillies to add a hint of spice that will leave customers longing for more.
Wong Kah Yong, Chief Executive Officer of TCRS Restaurants Sdn Bhd shared that Japanese culture has always been one of the cultures wholeheartedly accepted by Malaysians throughout the years; from captivating anime drawings to mouth-watering food, there is plenty to offer and TCRS took this opportunity to develop and innovate a delectable dish with its own touch for its loyal customers.
"Over the years, TCRS has introduced multiple dishes inspired by different cultures to cater to the various needs of our customers. As we see the love for Japanese food continuously increasing among Malaysians, we thought to add this element into our recipes, and what better way to do so than adding the Japanese flavours into our highly sought-after menu, the Grilled Butter Chicken," said Wong.
Joining in the excitement of this new menu, TCRS was also greeted by local cosplayers at their IOI City Mall outlet, where these passionate cosplayers also surprised customers who were dining by serving them Grilled Butter Chicken Katsu Henshin to celebrate the launch together and share their love for one of Malaysia's comfort foods.
"While many people choose to display their love or appreciation through presents and / or other gestures, at TCRS, we express our affection and gratitude through food. Food has always been the heart of all cultures, there is no doubt that food is the key tool for fostering relationships and building connections," Wong added.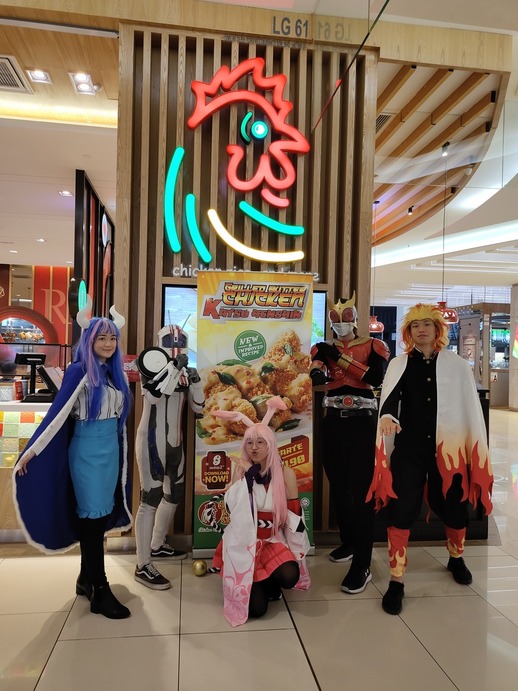 Staying true to its tagline 'Chicken Rice… and More,' TCRS constantly strives to provide its customers with the best service, and this includes providing them with an exceptional dining experience in the hopes to end the year on a positive note and usher in new beginnings in 2023 through the goodness of its buttery and creamy chicken.
Apart from treating its customers to a fulfilling meal with their family and friends, TCRS will also be running an exciting #GBCKatsuHenshin Challenge on its social media platforms where fans can stand a chance to win TCRS vouchers for you to dine in at the nearest outlet and savour their Grilled Butter Chicken Katsu Henshin!
For more information on the latest Grilled Butter Chicken Katsu Henshin and the #GBCKatsuHenshin Challenge, visit www.thechickenriceshop.com or its Facebook page https://www.facebook.com/thechickenriceshop/