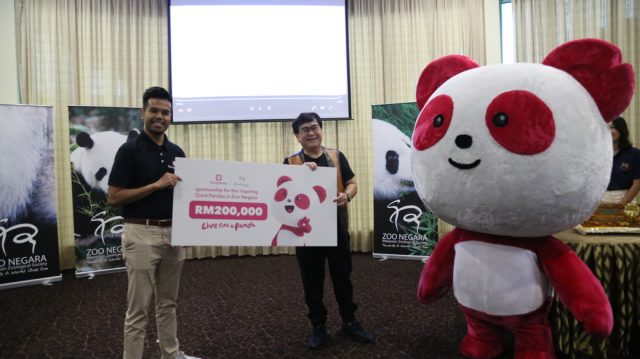 A Paw-sitive Future For Pandas
Kuala Lumpur, 14 December, 2022 –  foodpanda Malaysia reaffirmed their allegiance to animal conservation with a generous donation of RM200,000 to the giant pandas at the National Zoo. Held at the Giant Panda Conservation Centre earlier today, the cheque presented will be used to safeguard the welfare and comfort of these fuzzy creatures. This is the third consecutive year this heart-warming initiative has taken place as part of foodpanda's continued CSR commitment towards the pandas at the National Zoo.
Often perceived as cuddly and cute, pandas hog the limelight with their iconic look, instantly connecting with people's emotions. By design, foodpanda's logo and loveable mascot launched this year – Pau-Pau is also a panda (albeit a pink one!), which makes the donation all that more meaningful.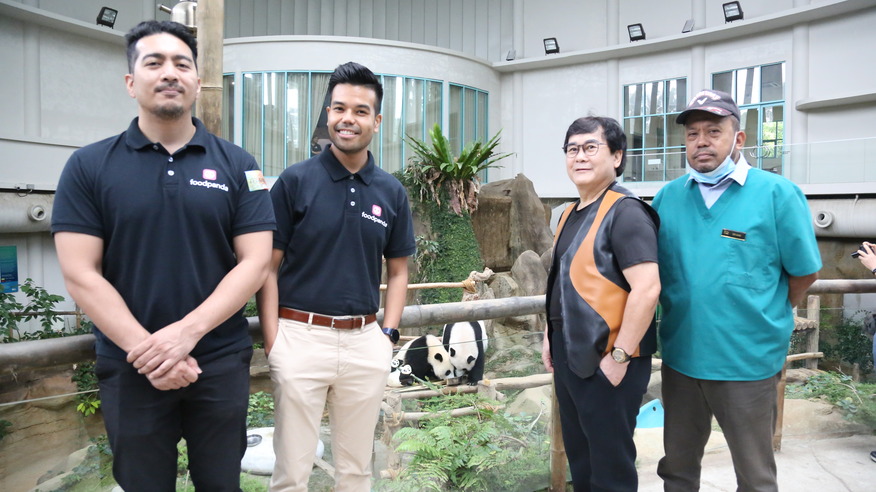 Commenting on this initiative, Jay Ar Juan, Senior Commercial Director of foodpanda Malaysia shared, "I am incredibly pleased that we are able to work together once again with the National Zoo. It all started back in 2020 when we heeded the National Zoo's call for the public and corporate sector to adopt its animals, following the long closure due to the pandemic.
"As we have transitioned to the endemic stage and that zoo visitors are back, we are committed to continue contributing to the giant pandas as they are the personification of the foodpanda brand with their fun, warm and vibrant personality. There is no better way to show our gratitude for these pandas by giving back and supporting its conservation efforts."
foodpanda Malaysia is also committed to installing wayfinding signages around the zoo grounds to direct visitors to the Giant Panda Conservation Centre, where Xing Xing, Liang Liang and Sheng Yi are housed. The branding will be a permanent fixture in the zoo, adding to the vibrance of the surrounding area.
Zoo Negara deputy president Rosly @ Rahmat bin Amat Lana, shared his excitement with the renewed partnership with foodpanda. He said, "We are extremely grateful to be working with foodpanda Malaysia. We have always treasured our pandas and this contribution gives us a very real chance of protecting their species, allowing them to leave a legacy for the future generation to appreciate. We plan to put the funds donated by foodpanda to great use, such as the panda's upkeep and daily necessities."
Centred on its instantly recognisable brand identity, foodpanda also recently launched its 'Live like a Panda' brand philosophy which encourages its users to chillax like a panda while foodpanda does all the heavy lifting, bringing joy and convenience to its users. This event truly reinforced this brand mantra, showcasing how indispensable foodpanda, the leading food delivery platform has become at this moment in time.