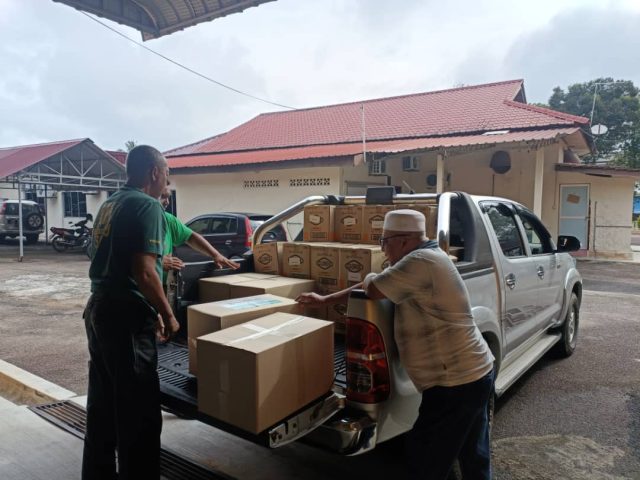 Kuala Lumpur, February 20, 2023 – The recent continuous heavy rain has caused a series of floods displacing thousands of families in Johor[1].  About 5,000 people have been relocated to 51 relief centres.
The flooding has taken a heavy financial and emotional toll on displaced families and individuals, who are faced with rebuilding and resuming their daily lives.
Understanding the devastating impact of flooding on returning flood victims, Clorox Malaysia has stepped up to provide cleaning and disinfecting products worth more than RM 25,000 that includes Clorox Disinfecting Bleach, Clorox  Disinfecting Wipes and Clorox Disinfecting All Purpose Cleaner, via the National Disaster Management Agency (NADMA).
Cleaning and disinfection are critical after flooding as floodwaters pose risks of communicable diseases such as leptospirosis, cholera, typhoid fever, and Hepatitis A.
Clorox has been in the business of cleaning and disinfection solutions since 1913. Clorox Bleach is the number one bleach brand in the world and has been trusted for generations to kill 99.9% of germs. Its claims are backed by data and its products have been tried and tested even before the pandemic by professionals and home users.
"As always water, sanitation and hygiene (WASH) are crucial for returning flood evacuees to feel more in control as they disinfect and restart. Our thanks to Clorox Malaysia for generously contributing these disinfecting products that form the basis of the hygiene kits for returning evacuees," says Mr. Muhammad Fauzie bin Ismail, Chief Assistant Director, NADMA.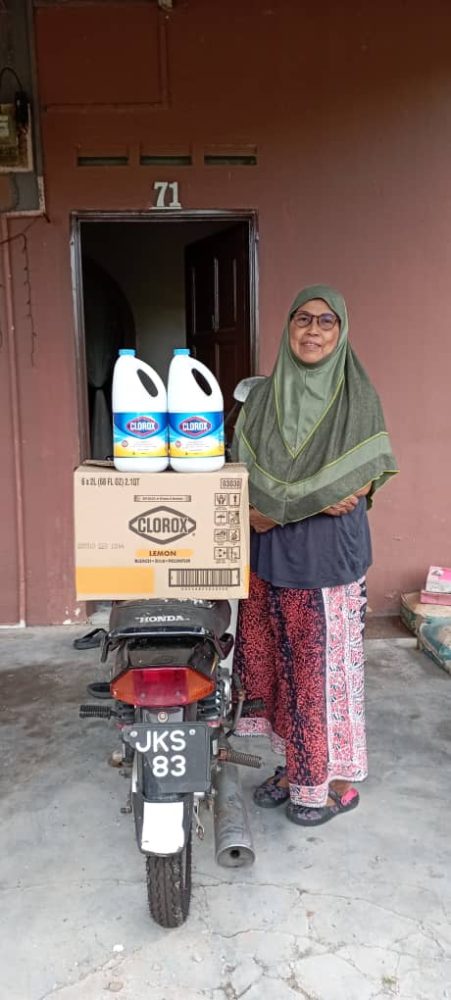 "We are glad to assist the continuous efforts by NADMA. We are deeply saddened by the devastation caused by the floods and we want to help in any way we can," says Monique Gonzales, SEA Marketing Lead of The Clorox Company.  "Our products can make a real difference in helping the affected communities so they can clean and disinfect their homes, and getting back to their routines in the shortest time possible."
The Clorox products are delivered to flood relief centres coordinated by NADMA.
"Clean matters, daily and even more so during disaster recovery. We are in awe of the work being done by NADMA in aid of evacuees and are supporting those returning home as their need is great during this time," says Monique. "We are glad that our contribution of disinfection and cleaning products can help to effectively disinfect homes for a safe environment because Clorox believes that clean matters."
The following are the products contributed by Clorox to NADMA:
Clorox Disinfecting Bleach (Original) 2L
Clorox Disinfecting Bleach (Lemon) 2L
Clorox Disinfecting Wipes (Fresh Scent) 35ct
Clorox Expert Disinfecting Wipes 30ct
Clorox Clean Up (Lavender) 2L
Clorox Clean Up (Lemon) 2L
Get more information on clean matters, activities and more from Clorox Malaysia's website at https://www.cloroxmalaysia.com or follow Clorox Malaysia's social media pages at https://www.facebook.com/CloroxMalaysia/ and
https://www.instagram.com/cloroxmalaysia/.
Disclaimer[2]: Clorox cleaning and disinfectant products are not suitable for consumption or injection under any circumstances.  It is advisable to always read the label for instructions on proper usage.