The pioneer of premium all-inclusive holidays is encouraging travellers to maximize their long-weekends with getaways at sought-after tropical gems such as Maldives and Bali.
MALAYSIA, 13 March 2023 – Club Med, the pioneer in premium all-inclusive holidays, is offering a "Stay 3, Pay 2"  MATTA Fair promotion for sought-after island destinations such as Club Med Kani and Club Med Finolhu Villas, an Exclusive Collection resort, in Maldives, as well as Club Med Bali in Indonesia, available for a limited time only from March 14 to 25, 2023.
Venture on once-in-a-lifetime transformative experiences and rediscover your best selves by embarking on journeys of exploration and immersion into the nature and cultural wonders of each destination. With many long weekend holidays coming up such as Hari Raya Aidil Fitri, Labour Day, Hari Raya Aidil Adha and the Merdeka Day, Club Med hopes the offer will help you make the most out of planning your next vacation. Those looking to travel during off-season periods will be delighted as you may plan your holidays all-year around, with the outbound travel period valid from April to November 2023.
As the pioneer of kids and family experiences since 1967, everything in the Club Med resorts are designed to make families feel right at home and free to make the most of their holidays – from Kids' Clubs for children 4 months to 17 years, the award-winning Amazing Family! program that encourages family bonding through a fun-filled weekly agenda of activities, facilities such as a baby corner with pureed food for infants, interconnecting rooms and sports and activities for all ages. Not forgetting that children under the age of four years old can stay for free at Club Med.
Club Med Kani, Maldives
A holiday at Club Med Kani offers endless chances to fully experience what the Maldives has to offer, from diving with marine life and thrill-seeking water sports, to lively evening entertainment and Club Med's traditional "white" dinner on the beach at sunset, guests can dive into an endless turquoise playground under the sun.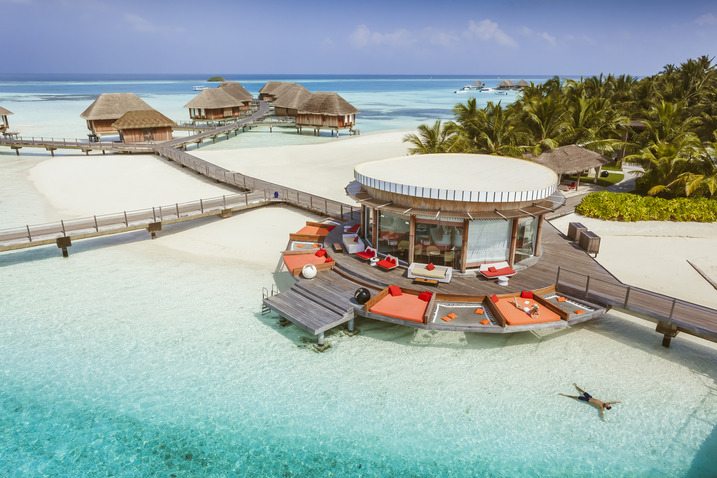 The resort provides infinite possibilities to ignite a sense of excitement and wonder, making it the perfect destination for a short getaway – whether you are looking for fast-paced adrenaline-pumping adventures in the ocean, or embracing slow-living relaxation under the sun – there is something for everyone at Club Med Kani.
Holiday packages for Club Med Kani start from RM 3,020 for a 4-Day 3-Night stay per adult.
Club Med Finolhu Villas, Maldives *Exclusive Collection*
Those seeking a more secluded and serene holiday will be delighted with Club Med Finolhu Villas, an eco-chic resort that is part of Club Med's Exclusive Collection, the brand's luxury line of private and prestigious sanctuaries that blend exceptionally delivered artisanal experiences with careful attention to the minutest details into one all-inclusive holiday package.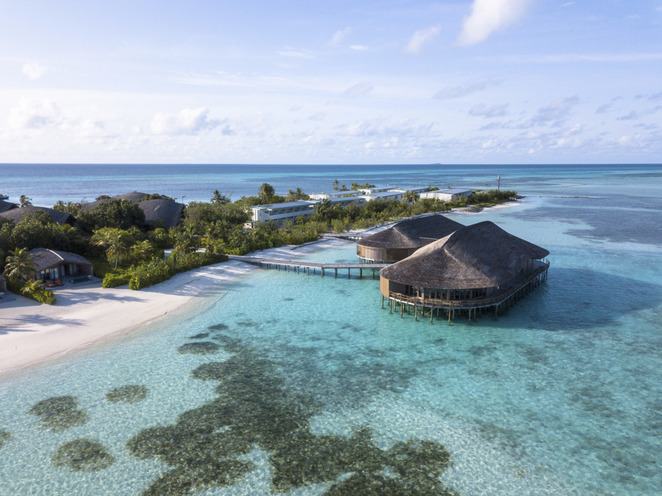 With only 52 villas on the private island, guests will not only enjoy the finest experiences on the island including exquisite panoramic views, underwater discoveries, and pampering indulgences, but can do so with privacy, tranquillity, and peace. The resort's Overwater Villas are only accessible to guests ages 18 and above, while the Sunset Beach Villas and Sunrise Beach Villas are made accessible for guests above the age of 8 and 12 years old respectively.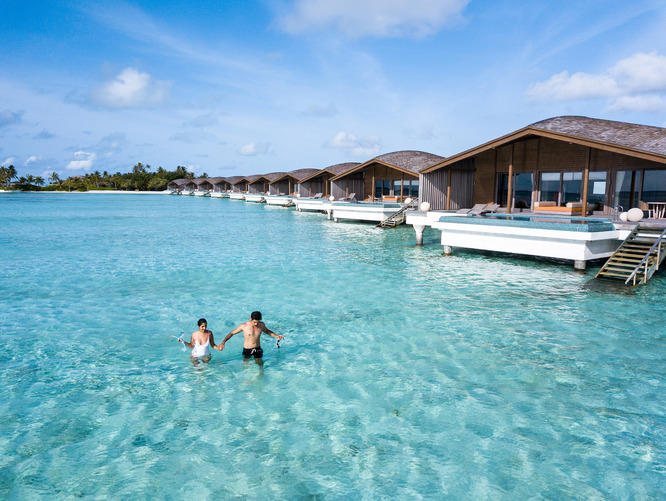 Holiday packages for Club Med Finolhu Villas start from RM 5,440 for a 4-Day 3-Night stay per adult.
Club Med Bali, Indonesia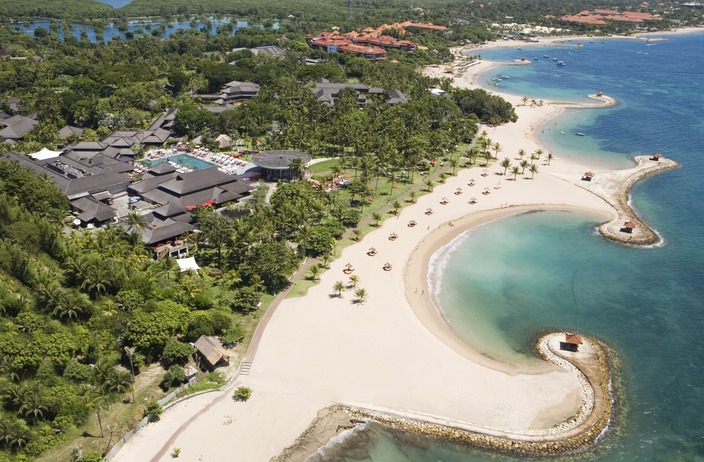 Those seeking a balance between local culture and well-being can look to Club Med Bali, which offers opportunities to experience authentic Balinese culture first-hand through its repertoire of activities, programmes, and entertainment line-up. Guests can look forward to a traditional massage or cooking class conducted by Club Med's trained practitioners; be immersed in the wonders of ancient traditional dance at the Balinese Theatre; or indulge in the colourful flavours of Balinese cuisine with the new Makan on Wheels.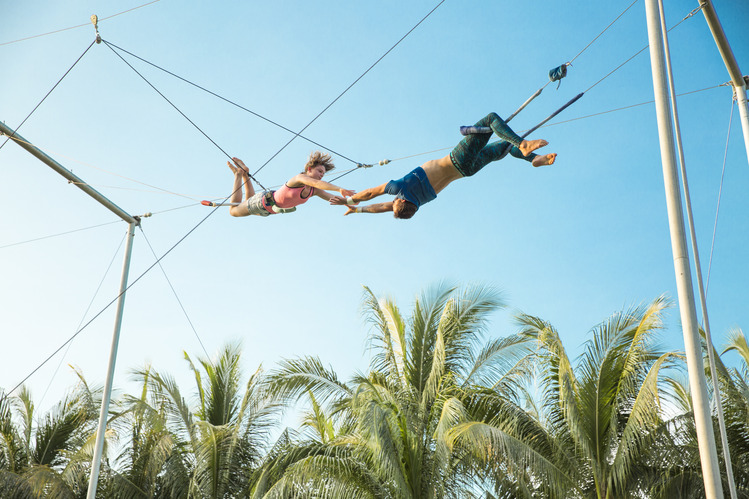 Holiday packages for a 4-Day 3-Night stay starts from RM 2,000 per adult for Club Med Bali.