Thailand's KCG Corporation has unveiled a range of innovations at THAIFEX Anuga Asia 2023 including Imperial Light Eggie Cheese and Allowrie Butter Squeeze.
Imperial Light Eggie Cheese is a processed cheese style slices made using egg white and are free from dairy and gluten. Brands are currently substituting dairy with alternative ingredients such as egg white to create plant-based cheese. Since this product uses egg white, Imperial Light Eggie Cheese is therefore not suitable for vegans.
We have seen quite a number of innovations in Thailand using egg white as the base ingredient particularly in the noodle category.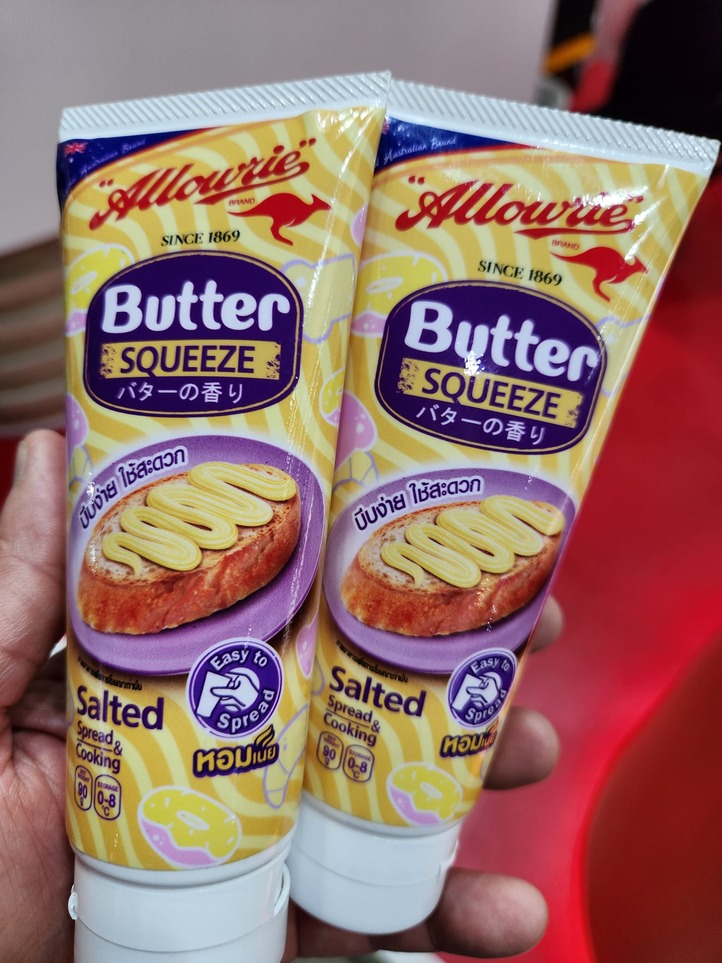 In another development, the new Allowrie Butter Squeeze is a salted butter to be used as a spread or for cooking. Allowrie Butter Squeeze comes with a unique spout allowing more precise application of butter on foods.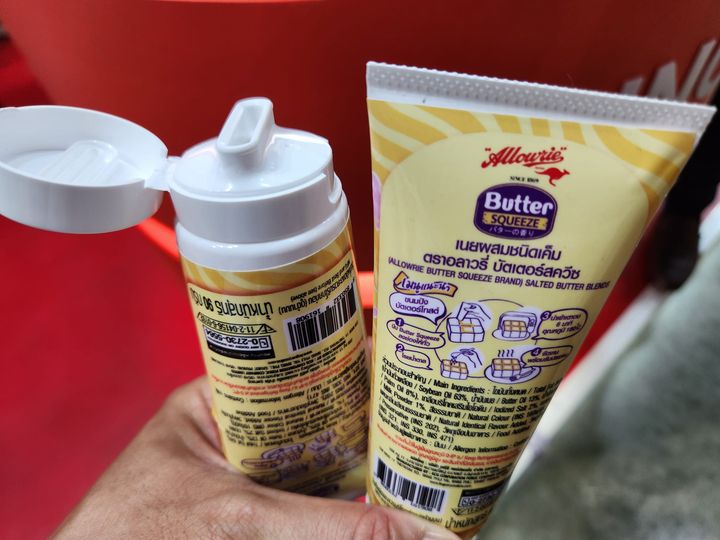 In addition to that, KCG has unveiled Dairygold Cheddar Cheese Slices (150g) with two locally inspired flavours namely Green Curry and Tom Yum Chili Paste. Localising the flavours of the cheddar cheese slices can help make cheese suitable for more dish creations.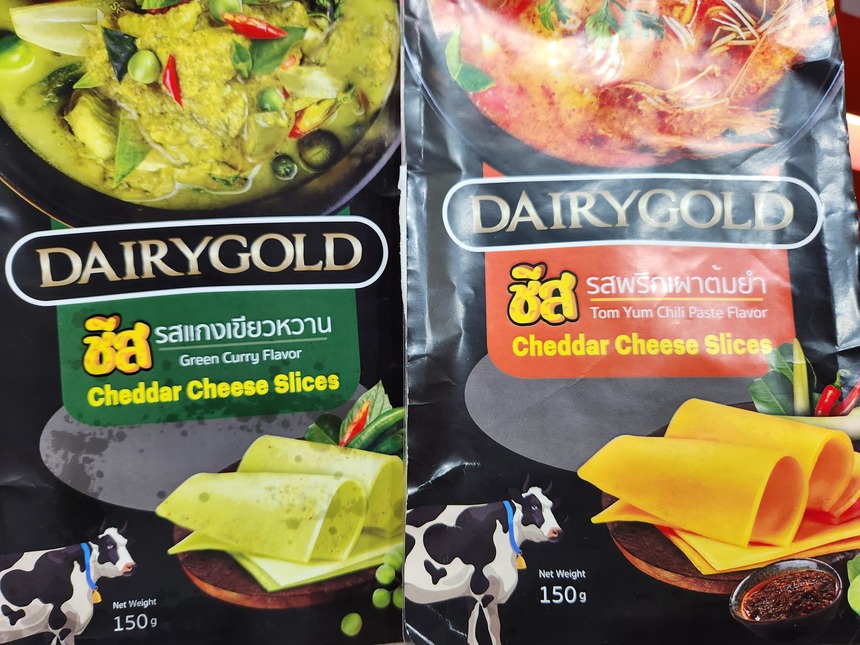 The company has also introduced Dairygold Yaki Cheese, which is designed not to melt easily when placed on top of meat during barbeque.