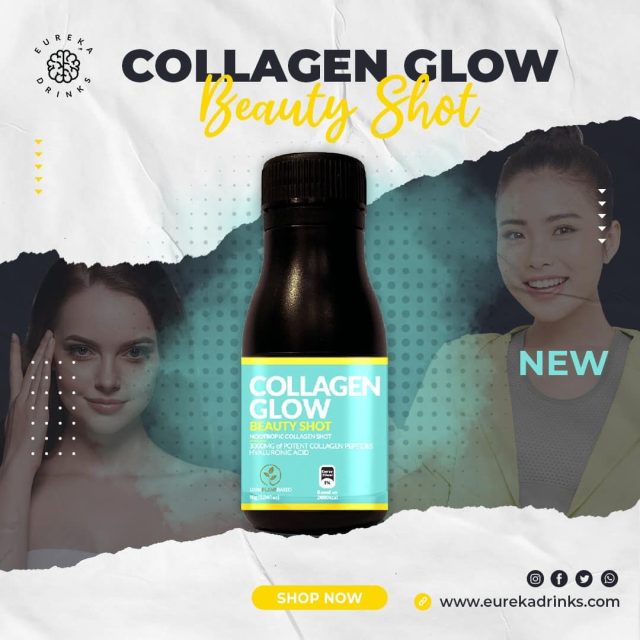 Eureka Drinks, the maker of the first nootropic energy drink in Malaysia, has just launched Eureka Drinks Collagen Glow Beauty Shot.
The beauty shot is infused with collagen peptides, hyaluronic acid, and ceramides to nourish the skin for that flawless look.
Eureka Drinks currently offers a range of functional shots that provide benefits such as vitality, sleep, and energy.
Eureka Drinks Alert Smart Energy Drink has a new look. The front-of-pack features the drawing of a brain to emphasize the brain-boosting functionality of the nootropic drink. Nootropics are used to describe ingredients that can improve aspects of your brain functions such as memory, focus, or mood. Another more commonly known nootropic is caffeine.
Shop now on Eureka Drinks' official store on Shopee.