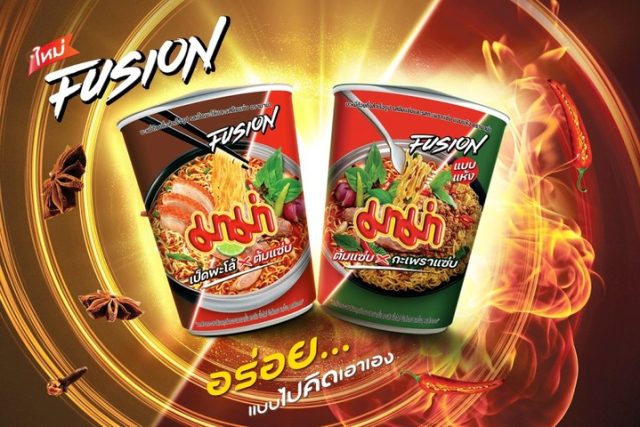 Thai President Foods has launched its latest cup instant noodle, Mama Fusian, featuring intriguing and innovative flavour combinations.
The first variant is a soup noodle that combines the Pa-Lo Duck Flavour with the Tom Sap Flavour. This unique blend brings together the rich duck stew flavor and the spiciness of Isaan-style cuisine. The second is a dry noodle that combines the Tom Sap Flavour with the Spicy Basil Flavour, creating a fusion of the zesty Tom Sap taste and the heat of spicy basil.
Mama Fusian (60g) is priced at THB 14 per cup.