KUALA LUMPUR, 5 September 2023 – Three #ShopeeSapotLokal businesses owned and founded by women — Mamami Shoppe, Racing Passion Moto (RPM), and BeNourish — show how Malaysian women can drive businesses with a purpose and succeed online.
Felicia Tan, is the CEO and founder of Mamami Shoppe*, which has been on Shopee for five years, selling healthy, organic food. She transitioned what was originally a strictly-offline family business led by her mother in Penang, with a family warehouse and legacy vendor suppliers to an online format in order to ensure her late mother's values of making healthy lifestyles accessible to all lives on.
Employing over 50% women, her business has contributed to the livelihoods of approximately 30 locals and over 20 local vendors, each supporting up to three dependents in Selangor (a total of about 150 household dependents). Among the bestselling products from Mamami that cater to local preferences are Organic Wave Matcha Overnight Oats and Vegan Rendang Curry.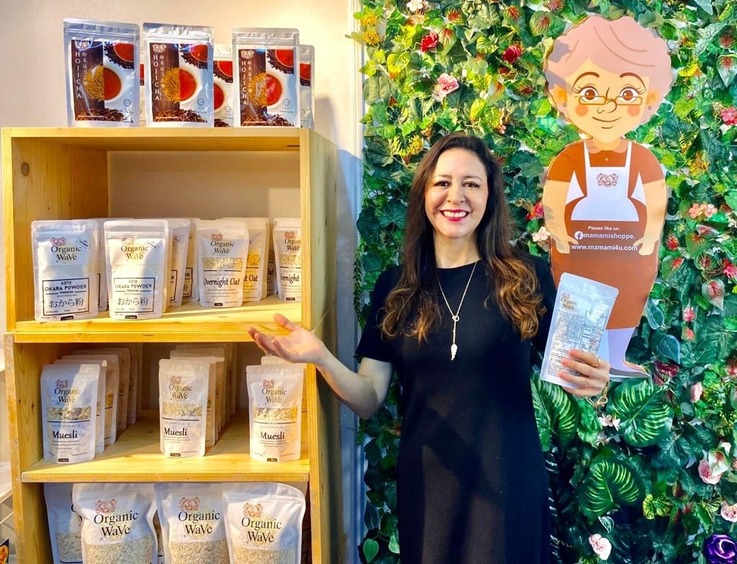 "Our unwavering commitment to our core values over the years has paved the way for a remarkable growth, with a 20% increase in business since 2008. As Malaysia is a multiracial country, we wanted to ensure that everyone is able to commit to a healthy eating lifestyle with peace of mind. As such, we spent three years obtaining the Halal-certification from Jakim as it is a commitment to our users." said Patricia Vazquez, Business Development Director of Mamami Shoppe.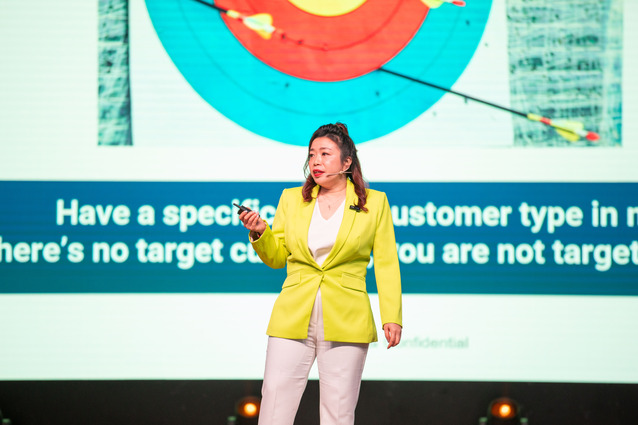 Karen Tee, the owner of Racing Passion Moto (RPM)**, is introducing female diversity and inclusion into a traditionally male-dominated field of automotive accessories and riding gear. Not only does she hire women with no formal work experience or education in this sector who are housewives, and mothers with grown kids; she also allows an employee to bring her autistic child to work.  She finds a place for them in her business: they work as packers for products and during the MCO they actively supported the local community with essential good donations. 
As a ShopeeXpert Certified trainer, Karen went from zero experience in e-commerce to becoming a Shopee Preferred Seller within a year. She spoke about serving customers at Shopee's 2023 Seller Summit, teaching 1,200 value-based sellers on Delivering Value to Potential Buyers.
"I actively coach sellers during Shopee Webinars as my way of giving back. My customers are loyal to me for the last 4 years because of the personalised interactions between my store and the customer; we are always helpful on any issues. As a value-based business, the platform features most helpful in driving my store's message to relevant audiences has been Shopee Ads, Shopee's intuitive user interface, and the app's listing creations and keywords."
BeNourish***, solely distributed by Eelin Lim on Shopee's platform, is similar to Mamami Shoppe in that it emphasises health and immunity across generations, including product lines catering to health concerns of young and old Malaysians alike. In fact, its line of Gummies Imuno with Elderberry Extract caters to Malaysian kids with halal certification and no sugar additives. Eelin, a health enthusiast at heart, and ShopeeXpert like Karen, has not only grown her own business by over 300% since inception, but upskilled other Shopee sellers like herself on their journeys to success.
"We decided to be the sole distributor of BeNourish health supplements to increase immunity among the local Malaysians after understanding the demand for it during MCO. My store supports the local community in Selangor state through our business. We hire 10 local staff thus supporting an estimated 30 people," said Eelin.   Today, the store — which has a perfect 5.0 user rating — distributes health supplements that are all locally-made, natural, vegetarian-friendly, and Halal-certified all over Malaysia. "The Shopee feature that is most helpful for my store, I feel, has been Shopee Mall to strengthen branding and Affiliate Marketing Solutions to drive health awareness."
* Mamami Shoppe store: https://shopee.com.my/mamamishoppe 
** Racing Passion Moto (RPM) store: https://shopee.com.my/rpm.my
*** BeNourish store: https://shopee.com.my/benourish.os