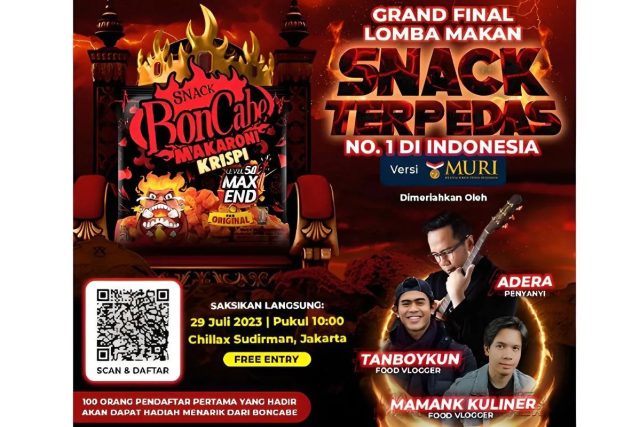 Boncabe by Indonesia's PT Kobe Boga Utama has unveiled the extremely spicy BonCabe Makaroni Snack with a level 50 spiciness. The level 50 spiciness is the highest by BonCabe.
The Boncabe Max End level 50 is a continuation of a popular strategy by F&B players to challenge consumers to the extreme taste. The Indonesia World Records Museum (MURI) has certified Boncabe Max End level 50 as Indonesia's spiciest snack.
The company has previously launched the seasoning powder BonCabe Sambal Tabur Level 50 Max End, which has garnered popular responses from consumers. As the next step, Kobe Boga Utama has now introduced Level 50 Max End to its BonCabe Makaroni Snack.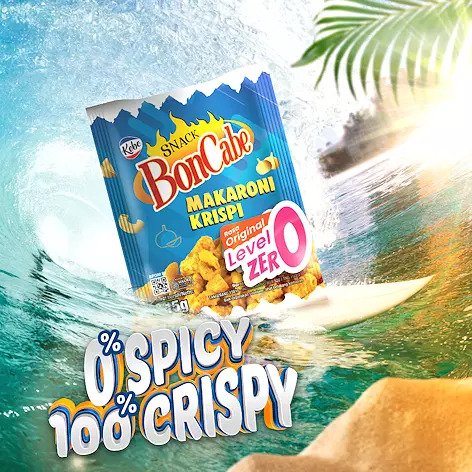 For children and adults who do not like the spicy taste, Kobe Boga Utama has introduced Snack Boncabe Makaroni Kripsi Rasa Original Level Zero.