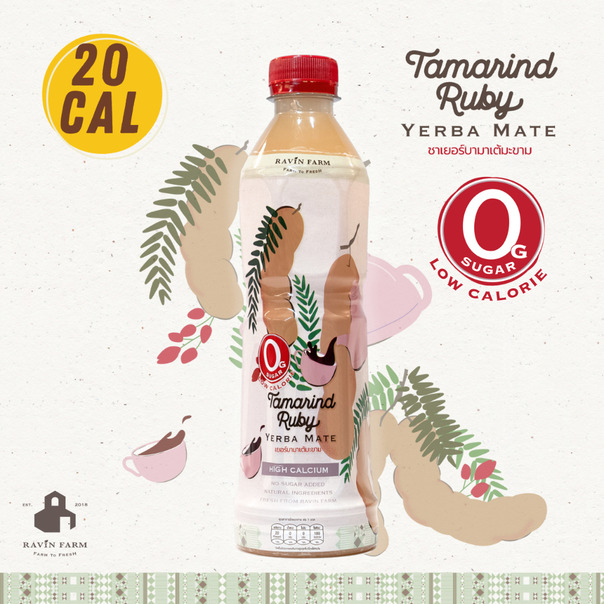 Ravin Farm, a leading food and beverage producer in Thailand, has launched three new juice beverages that are low in calories and free from added sugar. The new beverages are:
Fermented Japanese Ume Plum
Tamarind Ruby Yerba Mate
Yuzu Honey Lemon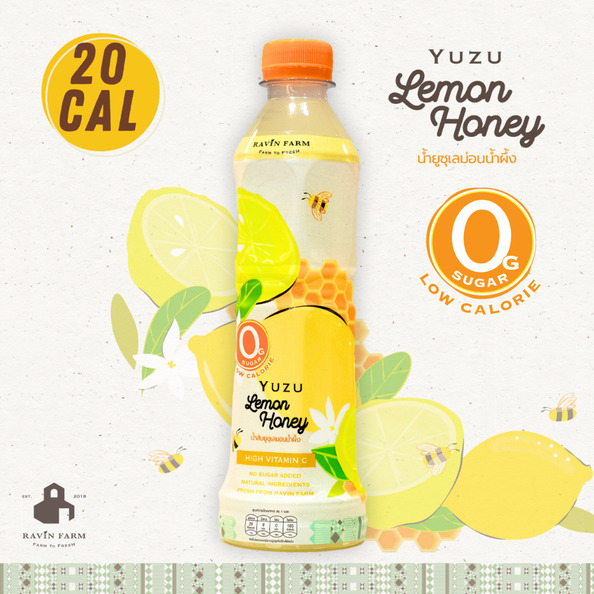 The Yuzu Lemon Honey beverage contains 35% yuzu orange juice and 5% lemon, while the Tamarind Ruby Yerba Mate beverage has 40% tamarind juice.
The tamarind and yerba mate combination is particularly interesting. Tamarind by nature has a very strong sweet and sour taste profile. As a result, the tamarind taste has effectively overshadowed the taste of yerba mate. The drink itself is high in calcium.