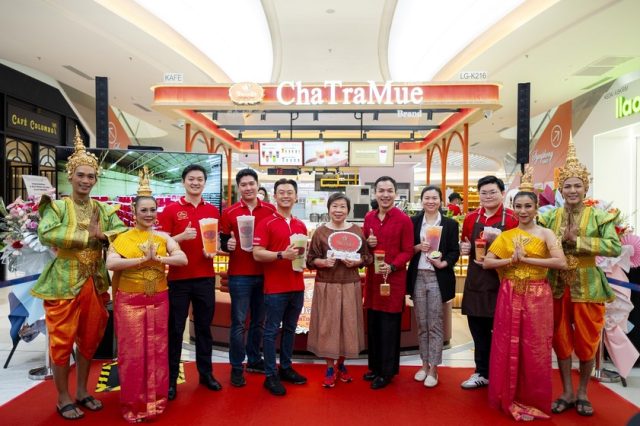 Team behind IIaoIIao Malaysia is national franchisee for top Thai milk tea brand
Putrajaya, Thursday, 19 Oct 2023 – Woodpeckers Group Sdn Bhd, the visionary team behind the success of natural yoghurt brand llaollao in Malaysia, today launched the first of its 40 planned outlets of top Thai milk tea brand ChaTraMue to long queues of tea lovers eager to try out the uniquely Thai flavours.
Strategically located at IOI City Mall Putrajaya, this inaugural outlet offers a convenient rendezvous for customers to indulge in the brand's signature beverages and savour the authentic Thai milk tea experience that is uniquely ChaTraMue (pronounced Cha-Tra-Mer).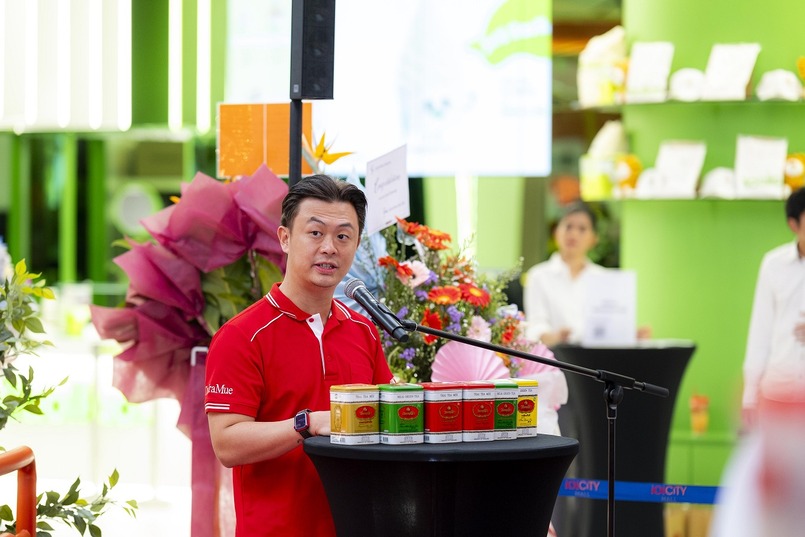 Woodpeckers Group CEO Tan Kai Young, in acknowledging Malaysia's deep-rooted passion for tea, said: "We're thrilled to introduce Thailand's top-ranking milk tea brand to discerning Malaysian consumers who appreciate the finest tea blends. With our extensive experience in the F&B industry and a track record of success with IIaoIIao, we are confident that ChaTraMue will be a winner."
The collaboration between Woodpeckers Group and Cha Thai International Company Limited, the brand owner of ChaTraMue in Bangkok, was formalized with a 20-year franchise agreement signed two months ago. This historic agreement makes Woodpeckers Group the exclusive national franchisee for Malaysia, marking the first time the brand has signed franchise rights outside of Thailand in its over 100-year history.
Tan said Woodpeckers Group's mission was to offer customers a taste of diverse cultures. "We've always sought exciting food and beverage experiences to bring to Malaysia."
"In addition to our dedication to international cuisine, we have been pioneers in the F&B industry. Building on the success of llaollao and our recent venture into the casual fine-dining segment with TBC, we are now infusing more excitement into Malaysia's milk tea scene by introducing ChaTraMue in a big way.
"We are confident we can scale up quickly ChaTraMue's footprint in Malaysia as we have the right team with the right chemistry and formula.
"The processes and systems are already in place and proven to be highly effective and efficient in growing our brands, especially IIaoIIao. We shall replicate them now for ChaTraMue," he added.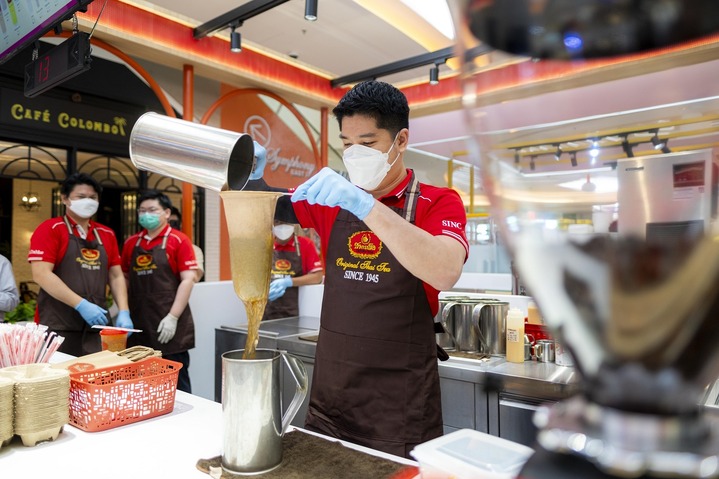 Meanwhile, Woodpeckers Group Brand Operation Manager Ricky Tjandra explained: "To ensure every sip of ChaTraMue in Malaysia transports you to the bustling streets of Bangkok, we are using the very same rare Thai tea leaves, meticulously crafted for the brand."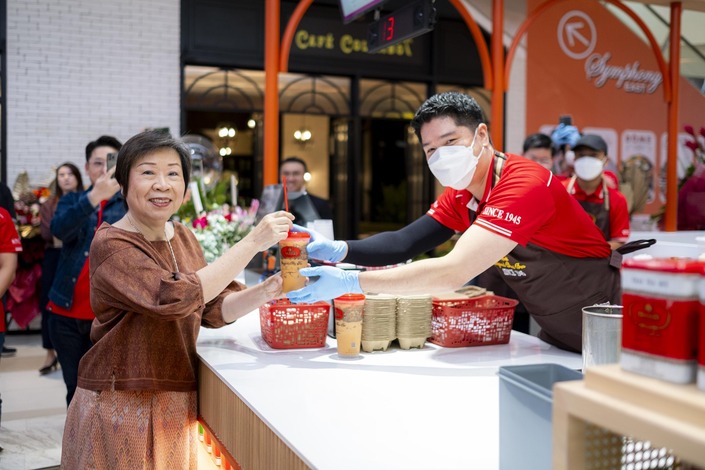 ChaTraMue's entry into the Malaysian market is expected to resonate with consumers who appreciate high-quality tea beverages. The brand is known for its commitment to sourcing the finest tea leaves, ensuring each cup delivers an authentic Thai tea experience.
Tjandra disclosed that Woodpeckers is committed to opening 40 ChaTraMue outlets across Malaysia by the end of next year. This aggressive growth strategy shows their dedication to providing exceptional beverage choices to a wider audience.
He further emphasized that Woodpeckers have already scouted for locations to open up to 10 outlets this year and another five outlets in the first quarter of next year.
"We will scale up the expansion of our outlets to nine per quarter thereafter bringing our total store count to around 40 by end of next year.
"Stay tuned for us opening up at more malls in the Klang Valley and Putrajaya," he said.
Tjandra adds that the team was looking forward to offer all-time favourites like:
Thai Milk Tea
Flavourful drink with original Thai taste.
Milk Green Tea
Similar to Thai Milk Tea, with Matcha being the essential ingredient in the drink as it enhances the flavour of the tea.
Thai Coffee
Commonly known as Oliang, it is prepared from a mixture of Robusta coffee grounds, brown sugar, and various grains and seeds like cardamom, corn, soybeans, rice, and sesame seeds.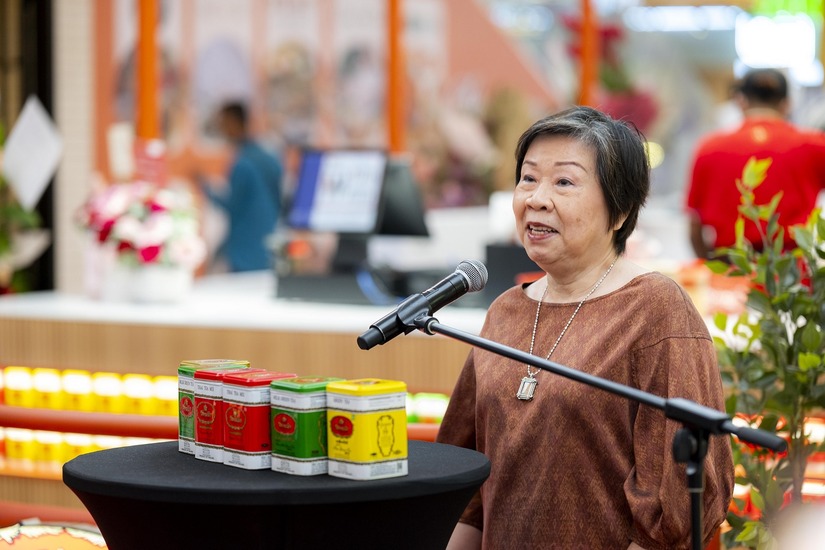 Cha Thai International Managing Director Ms Srisuporn Chaturongkavanich was confident that Woodpeckers would grow the brand well in Malaysia, noting that negotiations took months as the company was extremely careful in awarding any national franchise.
"This is the first country to be given this franchise rights for our brand which dates back to 1945 and it's really part of our Thai tea tradition," she said.
"We look forward to working with Woodpeckers to bring authentic Thai tea concept to Malaysia."
About Woodpeckers Group
Woodpeckers Group is a company founded with a goal to transform the F&B landscape through leading a shift in taste and consumer preferences in Malaysia and beyond. Our renowned and nutritious Spanish natural frozen yoghurt, llaollao, signifies such a shift, with customers preferring this healthier option over traditional desserts. We pride ourselves in offering our customers a cultural food experience that they will never forget, from llaollao to our very own casual fine-dining restaurant, TBC and now to our newest addition ChaTraMue, the original Thai Tea with a 78-year heritage. The Woodpeckers Group owes its success to a dedicated team of over 60 individuals at the headquarters and a workforce of 350 throughout the entire company.