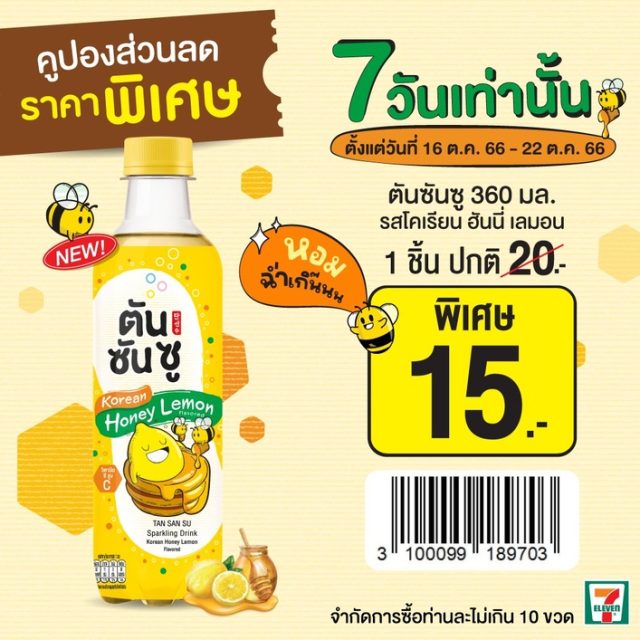 Ichitan has launched Tansansu carbonated drink in Korean Honey Lemon flavour as the fourth flavour in the Tansansu series. This innovative sparkling drink taps into the adult soft drink category.
In the company's Q3, 2023 financial report, Ichitan disclosed it registered a 25% rise in sales to THB 2.1 billion with net profit surging 71% to THB 328 million. Ichitan Green tea, Yen Yen, Ichitan Alkaline Water (pH Plus), and Tansansu carbonated drinks all experienced concurrent expansion. Domestic sales during the first nine months of 2023 increased by 27% from the growth of the ready-to-drink tea market segment and new products.
What is worth noting in the latest financial disclosure is the continued decline in the share of profit of investment in joint venture citing the rise in marketing communications budget and intense price competition in Indonesia. Ichitan is facing huge challenges in the Indonesian market.