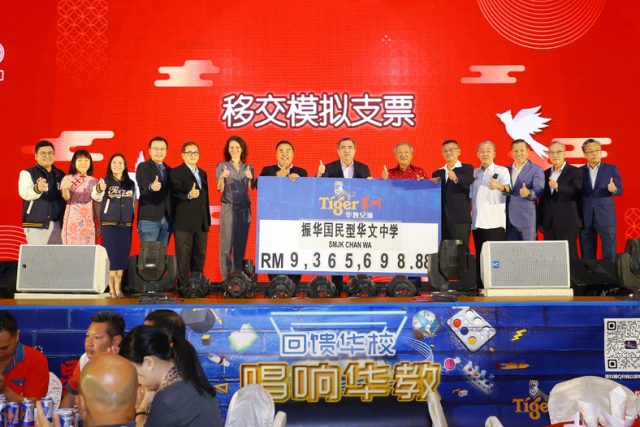 SMJK Chan Wa's centennial celebration raises the bar with a record-breaking fundraiser in collaboration with HEINEKEN Malaysia's social impact programme – Tiger CECC
Seremban 15 November 2023 – In conjunction with its annual Tiger Chinese Education Charity Concert Programme (Tiger CECC), HEINEKEN Malaysia successfully helped SMJK Chan Wa raise a record-breaking RM 9,365,698.88 during the school's 100th-anniversary celebration. This is the highest funds raised by an individual school since the inception of Tiger CECC. The funds raised will be channelled to the development of the school, including the construction of a modern administration centre, a new library, and a sports centre. The school's classrooms, staffrooms, and history museum will also be funded to undergo upgrade works.
Since its inception, Tiger CECC has been growing with local communities for numerous generations, uniting parents, alumni, and local businesses to enrich the teaching and learning environment in schools across Malaysia. The programme funded more than 540ocal schools for almost 30 years through charity concerts, organised alongside its media partner. To date, the programme has successfully raised more than RM407 million, making a lasting impact on thousands of students and playing a role in the nation's educational foundation.
Reflecting on this year's Tiger CECC, Roland Bala, Managing Director of HEINEKEN Malaysia, shared "We are proud of Tiger Beer's role in gathering local communities to celebrate the Joy of True Togetherness. As a responsible and progressive company, we believe that our growth is connected with the well-being of our communities. Through Tiger CECC, we aim to provide a platform to raise much-needed funds to support the institutions that help shape and develop Malaysia's future leaders. At the same time, we are encouraged by the amazing response and generosity shown by all who have contributed to this cause."
Frank Gan (National Sales Manager, HEINEKEN Malaysia) applauded SMJK Chan Wa for surpassing their initial target of RM5 million with the final RM9.3 million fundraised. He also mentioned that SMJK Chan Wa has broken Tiger CECC's record with the highest fund raised by an individual school.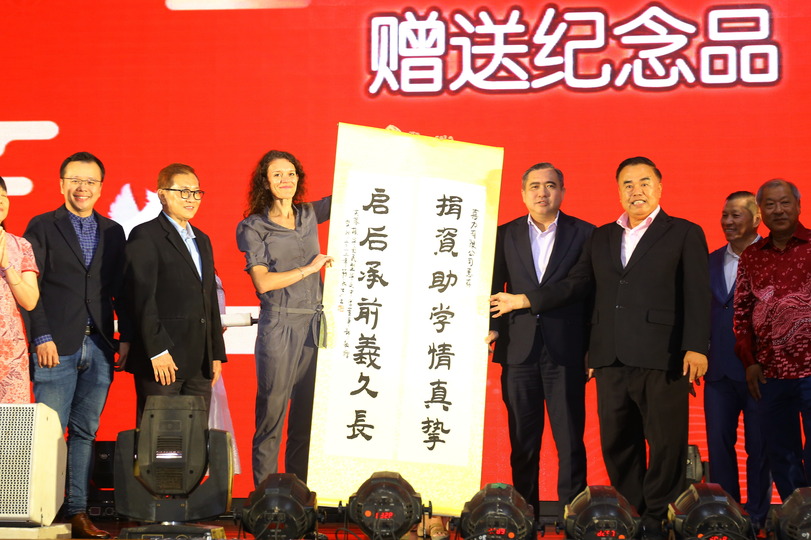 Willemijn Sneep (Marketing Director, HEINEKEN Malaysia) – 3rd from left receiving a Chinese calligraphy appreciation gift presented by Dato' Oh Kok Khim (Chairman of School Governors Board, SMJK Chan Wa) – 3rd from right. The ceremony was witnessed by YB Loke Siew Fook (Minister of Transport Malaysia) – 4th from right.
The cake-cutting ceremony of the school's centennial celebration was performed by the Guest of Honour YB Loke Siew Fook (Minister of Transport Malaysia) alongside representatives from SMJK Chan Wa, HEINEKEN Malaysia, and Sin Chew Daily.