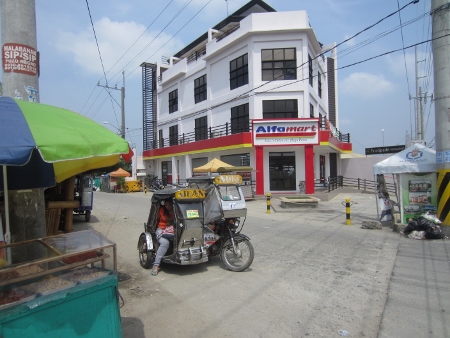 Alfamart will open between 100 and 120 new stores in the Philippines, according to The Jakarta Globe report on 28 May 2015. There are currently 44 Alfamart outlets in the country, up from 23 at the end of 2014.
SM Investments Corp charaterises Alfamart as the first-mover in the minimarket space in the Philippines. According to SM Investments investor presentation for 2014, Alfamart is different to convenience store format because of three things:
– Supermarket pricing
– Ready-to-cook vs ready-to-eat
– Value added services
Interestingly, Alfamart is modifying its initial concept to take into account the need for dine-ins to close the gap with convenience store.
"The competition is getting stronger. Players are waiting for the entrance of Puregold's [Japanese import] Lawson. Even 7-Eleven has done drastic innovation. The team that is running Alfamart is playing it by ear. Before, they were not focusing on dine-in, but now they have installed in-store hot pots. And even outside, they have dine-in tables," –  Joey Mendoza, SM Supermarkets president (The Manila Times 1 March 2015)
We have seen poor footfall at the Alfamart outlet on Governor's Drive in Trece Martines City situated just opposite a 7-Eleven on a busy crossroad.  See Exclusive: On the ground visit to Alfamart in Trece Martire (14 October 2014).
Despite having cheaper prices, consumers do not have a reason to shop at Alfamart because the minimart does not have a shopping environment conducive to young consumers. Even though it has supermarket pricing, Alfamart loses its competitive edge against the price-killer Puregold next door.
This is the young audience Alfamart in Indonesia has successfully targeted. The Philippine-based Alfamart really needs to ensure their store layout, merchandise and service levels are optimised for their key shoppers be it young shoppers, mature shoppers with family or for neighborhood shoppers upgrading from sari sari to a modern shopping experience.
Supplementary info:
Number of convenience stores and minimarts in the Philippines by key operators, 2014