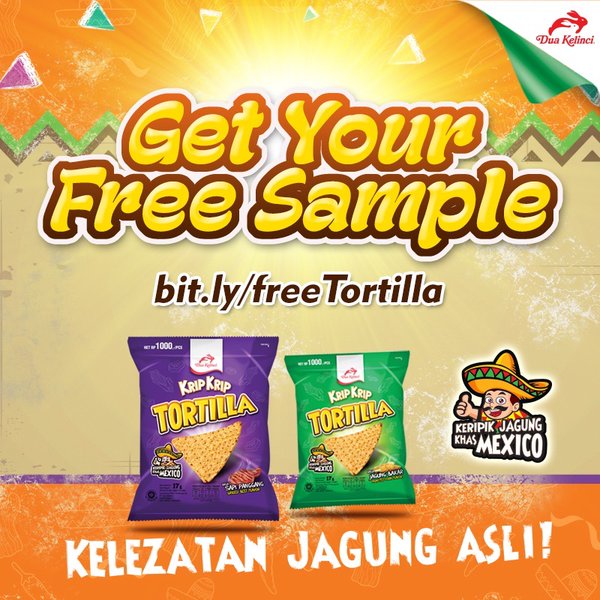 Dua Kelinci Krip Krip Tortilla chip is set to be introduced in Indonesia soon. I bought several packs at Trade Expo Indonesia 2015 and I like the taste. Krip Krip has a good texture and the real taste of tortilla. The corn flavour is rather artificial though. The price is cheap too at IDR 1,000 for a pack of 17g.
In Malaysia, the leading tortilla chips in the market are Mondelez's Chacho's and Mission Foods. The cheapest is Chacho's but the taste is no where near the original tortilla. Mission Foods is more expensive but the taste is good.
Dua Kelinci is already exporting peanut snacks and wafer (Deka) to Malaysia. Perhaps the company can consider adding tortilla chips as one of the newest products for Malaysia.