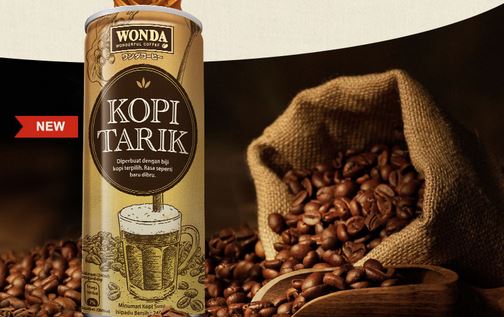 The quest is on to find who can produce the best Teh Tarik that has the consistent and authentic taste. It has to be prepared easily too. In case you are wondering what Teh Tarik is all about. Here is Wikipedia's explanation:
It is hot milk tea beverage which can be commonly found in restaurants, outdoor stalls and kopitiams in Malaysia. Its name is derived from the pouring process of 'pulling' the drink during preparation.
The two contenders are Lipton and Wonda.
First, let me introduce Lipton
Lipton Teh Tarik ad – April 2015
"Can a master of teh tarik outdo himself? Can he make the perfect teh tarik for 100 people? Watch to find out!"
Here is an Lipton ad showing how a butler, also the master of teh tarik, strives for perfection to prepare instant teh tarik that can be easily prepared for 100 people.
Next comes the Wonda ad – January 2016
"Made with carefully selected premium coffee beans to serve up your favorite local taste which is simply irresistible!"
This guy pours teh tarik from a hot air balloon with another person on the ground catching it. Each attempt ended up in failure because it was simply too high. The idea was the higher you 'pulled' the tea, the better the taste will become. After all the futile attempts, the aviator with the moustache, always the hairy guy in Permanis ad, returned to the ground. He was served a can of the new Wonda Teh Tarik and to his amazement, it was good! The message is you don't need to go all the way of pulling the tea from a hot air balloon because you can easily get the best teh tarik from Wonda Teh Tarik, which "tastes like just brewed."
The centrepiece of the campaign is "tarik-ing." Here is a jacket wrap ad on The Star – 26 January 2016 featuring a mini teh tarik for readers to 'practice' their tarik-ing skill.
The main message of the Lipton and Wonda ads is we can produce the perfect Teh Tarik that rivals the teh tarik at mamak stall. Driving the message of authenticity in taste is key to convert consumers to the ready-to-drink format, which is set to grow as consumers opt for convenience.