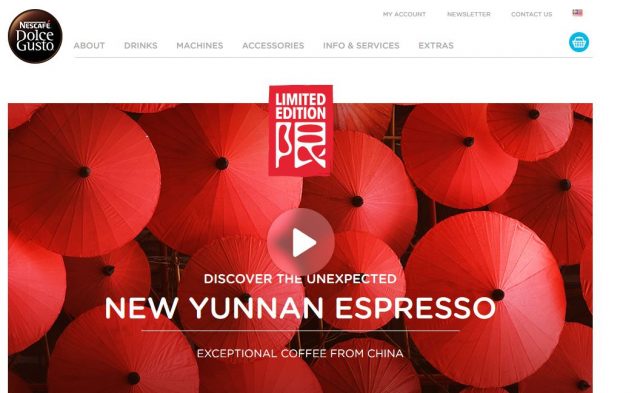 From sourcing coffee beans for its coffee products to finally exploiting its exotic taste, Nescafe has turned Yunnan into another a new source for exotic coffee. The province in southwest China is home to 99% of China's coffee output. The area planted with coffee crop is set to expand to over 167,000 hectares by 2020 from about 125,000 hectares with demand currently outstripping supply.
Tea has always been associated with Chinese culture. Now, Yunnan coffee is marketed as carrying "all the refinement of Chinese culture", something unheard few years ago when China's coffee industry was just starting out.
The Yunnan Espresso for Dolce Gusto marks Nescafe's effort to continue to bring international coffee taste to Malaysian consumers from Mountain Wash, a caffeine free premium coffee from Vietnam launched in 2015 and now with Yunnan Espresso.
The new coffee capsule is made from 100% arabica beans and is retailed for RM 29.90.