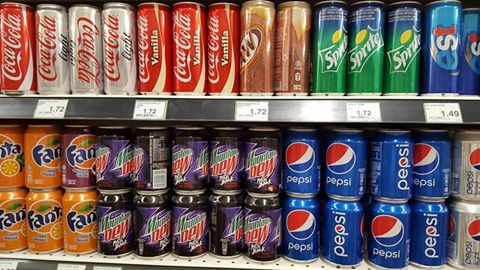 One of the interesting conversations heard during Chinese New Year gathering is how slim all the carbonated drink cans have become. F&N started the trend by changing 100Plus into the slim can, followed by Coca-Coca Malaysia. PepsiCo/Permanis is still opting for the normal can.
Cost savings is the key reason why F&N is switching to slim can. F&N Holdings Sdn Bhd CEO Lim Yew Hoe said the company could save about RM 5 for every 1,000 cans produced. The material is also more lightweight. For those who depend on collecting used beverage cans, they now need to collect at least 70+ slim cans to get 1kg. Previously, it was 60 normal cans for 1kg.
Here is a summary of the packaging used by the different packaged drinks in Malaysia.
Images of multipacks: