In Thailand, Chinese tourists can now use Alipay app to make payment at 7-11 convenience stores on their smartphone starting May 2016. The new service makes it easier for Chinese tourists, of whom 7.9 million of them visited Thailand in 2015, to make payment without having to worry about not having enough baht.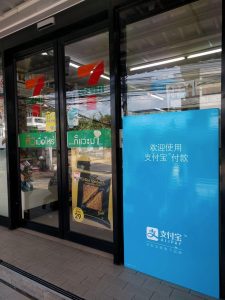 The author had a similar experience in Malaysia where a group of Chinese tourists from Sichuan province wanted to buy something but they were short of ringgit. It was their last day here and they would not want to withdraw money from the ATM. The supermarket did not accept China UnionPay credit card. What they did was asking me if I could exchange some renminbi with them to buy white coffee and coconut milk powder. White coffee remains a favourite must-buy item for Chinese tourists when they visit Malaysia but now they are adding coconut milk powder and virgin coconut oil on their shopping list.
Coconut-related products especially virgin coconut oil have become much sought after by Chinese tourists when visiting Southeast Asia. Retailers in tourist areas need to make sure they stock up on these products and ensure there is convenience in payment.