On 13 July 2016, PepsiCo China has finally unveiled emoji cans featuring eight designs. It marks the continuation of the roll out of the PepsiCo's Say It with Pepsi campaign across the world.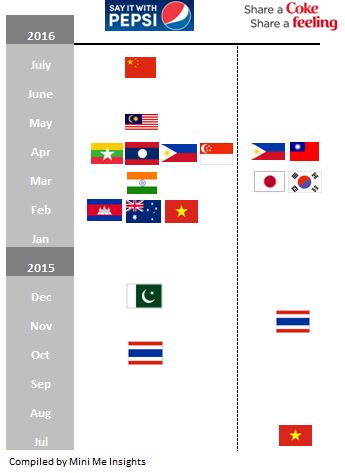 Three male celebrities were picked to promote the emoji cans. They are actor Deng Chao (邓超), track and field athlete Su Bingtian (苏炳添) and professional boxer Zhou Shiming (邹市明). The last two ads have a Olympic feel.
At the time of writing, the campaign has yet to be introduced in Indonesia, Taiwan, South Korea and Japan.