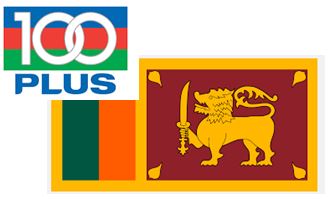 F&N's 100Plus has now officially entered Sri Lanka. The isotonic drink, a market leader in Malaysia and Singapore, is distributed in Sri Lanka by Zahra International, which is also the distributor of India's Parle Agro soft drinks.
Exclusively available at Keells Super
The lemon lime and orange flavours are available exclusively at Keells Super nationwide. A non-carbonated version will be launched in the near future.
Regional launch
100Plus entered Thailand in early 2015. In Myanmar, the brand made inroad in December 2012. Since its launch, 100Plus has sponsored major sporting events in Myanmar and was the official hydrating partner for the 27th SEA Games held in Nay Pyi Taw in 2013. 100Plus is currently the partner of the Myanmar national football team competing in the AFF Suzuki 2016 (image below).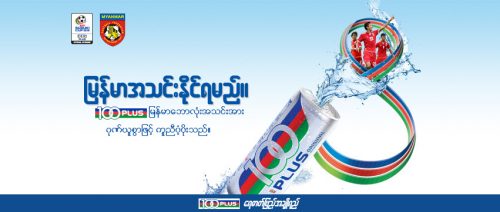 In Malaysia, Chinese New Year and Hari Raya are the peak sales seasons for 100Plus in PET bottle. F&N, the maker of 100Plus, is repeating a similar strategy in Myanmar by aligning the brand closely with the Thadingyut Festival or the Lighting Festival to make 100Plus an indispensable part of the celebration (image below).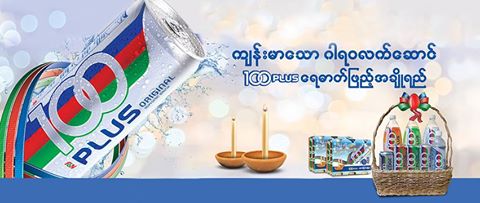 For the Sri Lanka market, 100Plus may repeat the same feat of sponsoring sporting activities. The brand may also actively position itself as the drink to celebrate the Sinhalese New Year. However, the key is to turn 100Plus into a lifestyle drink that can be consumed at all occasions and anytime of the day.