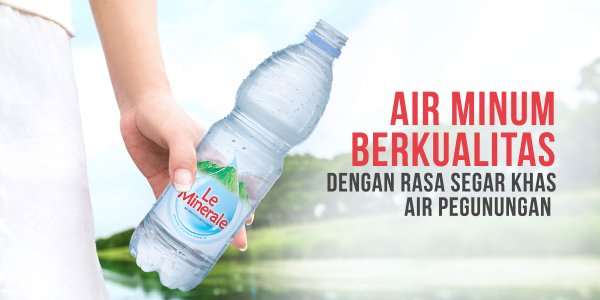 Mayora Indah said it will put into production two more Le Minerale bottled water factories one each in Palembang (South Sumatra) and Cianjur (West Java) in December 2016. The three existing factories are in Pasuruan (East Java), Sukabumi (West Java) and Makassar (South Sulawesi). The investment per factory costs between IDR 500 billion to IDR 700 billion.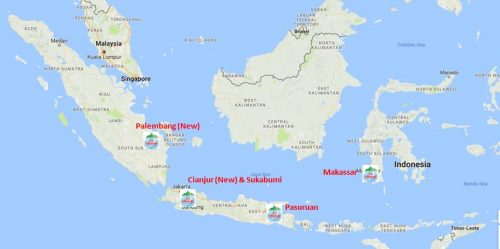 Image above shows the distribution of Le Minerale factories in Indonesia
Capacity to increase by 5x
With the coming on stream of the two factories, the current production capacity of 1 million cartons per month will increase by five times to 5 million cartons per month, said Andre Sukendra Atmadja, president director of PT Mayora Indah Tbk.
Mayora Indah first entered the bottled water market in the first quarter of 2015 through its unit PT Tirta Frisindo Jaya, which also produces Teh Pucuk Harum RTD tea.
Bottled water sales projected to grow 10%
The Indonesian Association of Bottled Drinking Water Companies (Aspadin) has forecast a 10% growth in bottled water sales for 2016. Growth in 2015 was below 10%, while growth in 2014 was 11.3%.