When green bottle meets Ahok
The embattled Jakarta's Governor Basuki Tjahaja Purnama, popularity known as Ahok, is coming under a lot of flak recently after he was accused of blasphemy against the Quran. A lot of politically-motivated comments and rallies have emerged in Indonesia targeting Ahok to prevent him from winning the Jakarta gubernatorial election in 2017.
Ahok drinks Equil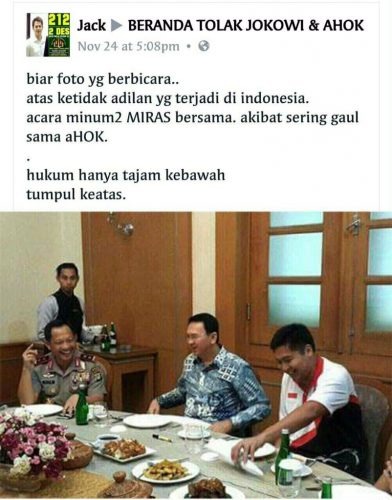 Nobody would expect a harmless sparkling mineral water brand from Sukabumi, West Java – Equil – would be used as a political weapon. According to Jack who posted on an anti-Jokowi and Ahok Facebook page – Beranda Tolak Jokowi and Ahok who claims of an alcohol (miras) drinking session with Jakarta governor.
Image above from Tribun Timur.
Instant publicity for Equil

All of a sudden, netizens in Indonesia became interested in Equil as reflected in the Google Trends search (image above). The spike in interest shows the speed in which a topic can turn viral overnight, thanks to the popularity of social media where the usage of Facebook, Whatsapp, Twitter and Instagram is high.

The breakout related queries (Google Trends – 9 December 2016) are all indication of people trying to understand more about Equil. For Equil, it is instant publicity for the premium sparkling mineral water produced locally by the domestic company PT Equilindo Asri.
All comes down to the green bottle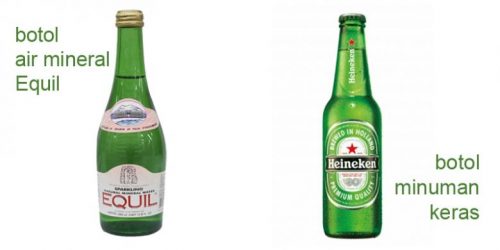 Image above from http://portalnasional.net. The one on the left is Equil mineral water, while on the right is Heineken beer
The misunderstanding all comes down to the green bottle, which popularly used by PT Multi Bintang, the nation's top brewer, for its beers. People are associating Multi Bintang's green bottle with alcoholic drink.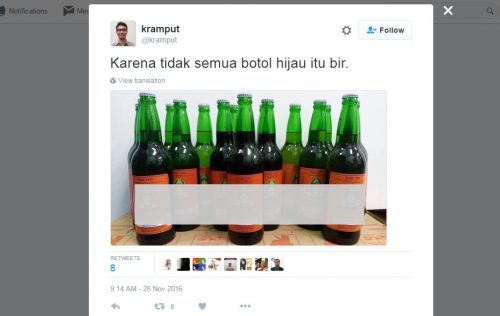 Not all green bottles are beer. Image from solopos.com (image above)
Netizens are having a field day making fun not only of the green bottle but also the black bottle highlighting people's ignorance.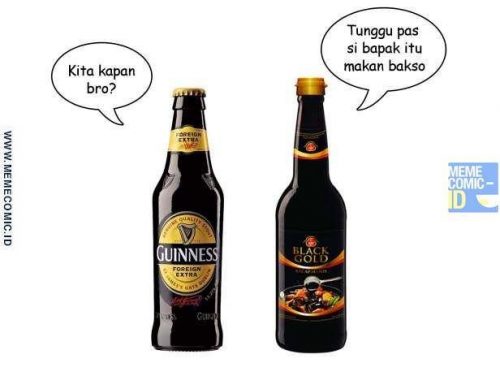 Key takeaways
Sometimes brands come under intense scrutiny following misunderstanding but it can be positive and the key is turning incident such as this from curiosity into awareness and eventually trial and purchase.