Focusing on heart health
Fonterra Malaysia has launched Anlene Heart-Plus with MoveMax and HeartMax dual action formula for good heart health and mobility. The HeartMax formula comes with plant sterol to reduce cholesterol, omega 3 (DHA + EPA), potassium and folic acid.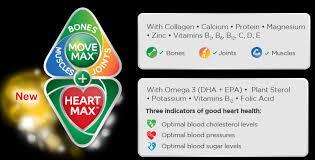 Grow young together
The brand message is you need to have strong bones, muscles and joints (mobility) as well as a strong heart (low cholesterol) to "grow young together with your loved one."
Featuring Datuk Sheila and husband Acis
The TVC features Anlene's brand ambassador Datuk Sheila Majid together with his husband Hashridz Murshim Hassim (Acis). Sheila said she "always encourages her husband, music director Acis, to consume a healthy diet, stay physically active and perform regular check-ups" so that they can grow young together.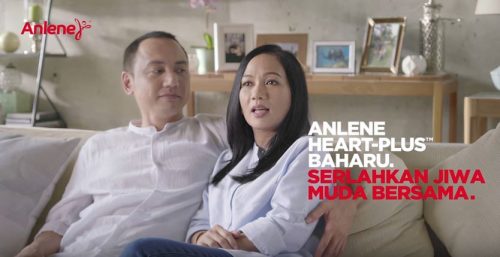 The Anlene Heart-Plus is a squeal to Anlene BoneMax, which was launched at the end of 2016, showing brand ambassador Datuk Sheila grooving to the latest Sinaran Remix with her daughter, Kayda Aziz. The message was to show that she "would never let anything stop her from moving as young as she feels inside."
With Anlene Heart-Plus, her husband will also grow young together with her. This opens up the opportunity for Anlene not only targeting female but also male consumers.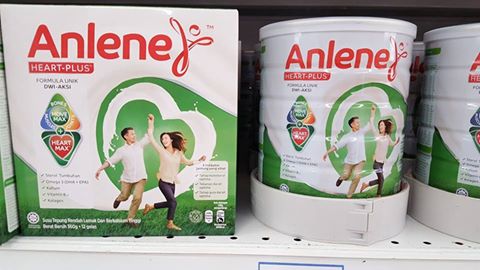 Here are the nutritional ingredients of the new Anlene Heart-Plus compared with Anlene Gold for adults aged 51 and above.
What Mini Me thinks
Anlene Heart-Plus taps into the strong desire of growing young together with your partner and still able to enjoy live together. This theme sets in motion the innate desire of the other sex (mainly females) to encourage their spouse to start drinking Anlene milk so that they can age healthily together.