Singapore's Auric Pacific Group, the market leader in butter in Malaysia and Singapore, has unveiled a new logo for its SCS brand as part of the refresh of the 112-year-old brand.
Refreshing the SCS brand
Auric Pacific Group's chief executive Dr Andy Adhiwana was quoted by The Straits Times in August 2017 as saying "we want to make SCS the default butter for the young generation." He also added that "we want consumers to recognise our bread and butter brands" and "we are focusing on SCS spreadable butter and cream cheese, before taking the brand to the next level."
The new design features a silvery logo and packaging but with the same goodness since 1905.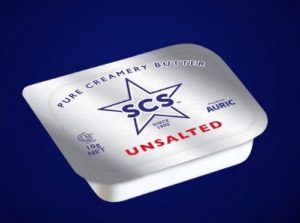 Here is how the new SCS cheese looks like with a silvery packaging.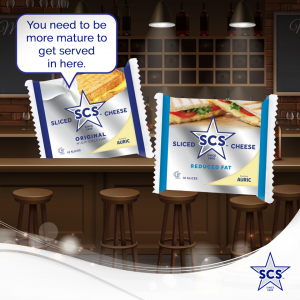 Here is the old look.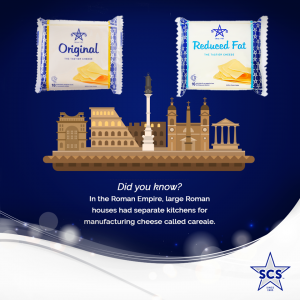 In Malaysia, SCS is offering consumers the chance to get their personalised apron with a minimum spend of RM 40 of any SCS products. The promotion ends on 31 December 2017.

In Singapore, the SCS Junior Bake Off runs from 20 November to 31 December 2017 for  children aged up to 12 years.  The top 5 finalists with the most LIKES (votes) to their picture will get a chance to compete in the SCS Junior Bake Off Grand Finale on the 27th of January 2018. The contest encourages young Singaporeans to start 'em young with SCS butter and developing a passion for baking.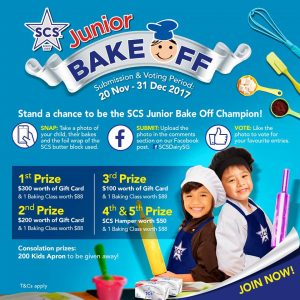 * All the images are from SCS Malaysia and SCM Singapore Facebook site.